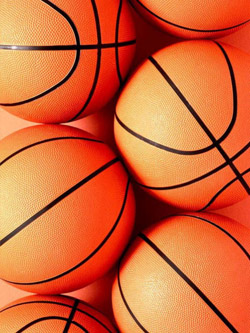 PRESS RELEASE
ALGOMA UNIVERSITY
*****************
Algoma U Thunderbirds Host Playoff Game This Saturday
SAULT STE. MARIE, ON - February 23, 2012): The Algoma University Thunderbird Men's basketball team has once again advanced to the OCAA (Ontario Colleges Athletic Association) playoffs. This past Wednesday, the 3rd seeded Thunderbirds eagerly awaited the conclusion of the East Division's regular season to find out whom they will faceoff against in a crossover playoff game this Saturday, February 25, at 4:00pm in the George Leach Centre. Teams from George Brown, Durham and St. Lawrence College were all tied going into the final game of the East Division regular season. The George Brown Huskies ended up finishing in 6th place in the East and will travel to Sault Ste. Marie to provide the competition for the Thunderbirds in Saturday's game. The winner of this sudden death game will advance to the OCAA Championships taking place in Ottawa from March 1st to 3rd.
"We fully expect a challenge on the floor this weekend no matter who we face," says third year guard Mark Wortham. "This team will be coming here with an all or nothing attitude. Fortunately we will have the same outlook. We have worked hard all season to put ourselves in a home court playoff position. We just have to settle in and take care of business. We're excited for the challenge."
The Algoma U women's team has already secured a bye into the OCAA Championships by finishing the regular season with a record of 15-3. The squad will travel to Toronto March 1st to 3rd on their quest for an OCAA gold medal.
*****************