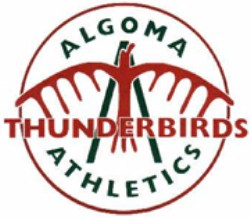 The Algoma University Men's basketball team picked up a pair of wins over the weekend, including an overtime win over the top ranked team in the country.
On Saturday, Algoma scored an 81-78 win over the Sheridan Bruins. Sheridan entered the game ranked No. 1 nationally. Sheridan outscored Algoma 20-12 in the fourth quarter to send the game to overtime.
Jovain Wilson scored 32 points in the win for Algoma, leading all scorers in the game. Wilson hit seven three-pointers in the win. Samy Mohamed scored 15 points while Jon Gordon and Chris Offspring added 11 points each for Algoma. Jahmal McQueen scored 22 points while Trevor Williams scored 20 for Sheridan in the loss.
On Sunday, Wilson scored 19 points to help Algoma to an 82-52 win over the St. Clair Saints. Mohamed added 14 points for Algoma in the win. Matei Nuna scored 16 points for St. Clair.
In Women's action, Algoma also scored a pair of wins. On Saturday Karissa Kajorinne scored 15 points as Algoma beat Sheridan 60-54. Amanda Orr added 11 points while Corina Bruni and Laura Cooper had 10 points each for Algoma. Shylanda Saunders scored 19 points for Sheridan. Shanice Gouldbourne added 17 points in the loss.
On Sunday, Bruni poured in 25 points to lead Algoma to a 65-42 win over St. Clair. Cooper added 15 points. Bienka Jones scored 15 points for St. Clair.