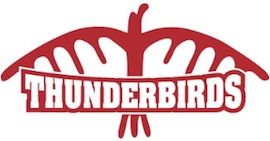 The Algoma University athletics department has announced that Sam Medaglia has been named the head coach of the women's soccer team.
Medaglia, who has been involved in soccer locally for more than 40 years, will lead the team into its first season competing at the Ontario University Athletic level. His experience includes 28 years as a coach.
"I am thrilled to be named Algoma U's women's soccer head coach," Medaglia said in a release. "This year is AU's inaugural season in the OUA for the sport of soccer, and we hope to build a solid foundation for AU women's soccer for years to come. I am looking forward to some great soccer in the fall."
Medaglia coached the Croatia Men's First Division team for two seasons in 2002 and 2003, where he was named coach of the year both seasons. He has coached the First Division Portugese Ladies team since 2012. He has also coached in the Sault Youth Soccer League as well as in the Sault Civics program. He is currently the technical director of the Civic program.
Soccer is the last sport at Algoma to make the transition from the Ontario Colleges Athletics Association to the OUA level. Games will be played at Superior Heights when the regular season.
The women's team opens their OUA schedule on Aug. 30 when they travel to London, Ont. to take on the Western Mustangs in a 1 p.m. start. The men's team will also face Western on the same day in a 3 p.m. start.
Both teams will play their first home games on Sept. 6 when they host York University.