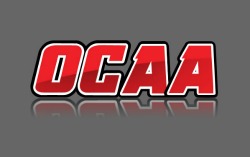 It was a first for Algoma University but it wasn't a fairytale ending they had hoped for.
For the first time in the school's athletic history, both varsity basketball teams made their respective OCAA tournaments.
On the downside, neither team will come home with a medal.
On the men's side, Algoma opened the tournament in strong fashion with a 64-57 win over host-Algonquin. Jovain Wilson led Algoma with 18 points in the win. Mark Wortham added 16 points while Dele Oworu, who earned tournament all-star honours, had 15 points and 11 rebounds in the win. Nehemiah Campbell had 20 points and seven rebounds for Algonquin. Romaine Lawrence chipped in with 12 points in the loss.
In game two, the Algoma men dropped an 82-61 decision to Humber. Oworu and Reynaldo Carnakie led Algoma with 12 points each in the loss. David Rodney of Humber led all scorers in the game with 17 points while Akeen Sween and Jeremy Alleyne added 15 points each.
In the bronze medal game, Algoma shot 38 percent in a 92-63 loss to Fanshawe. Andy Campbell of Fanshawe led all scorers in the game with 21 points. Campbell was five-for-five from three-point land.
In the men's gold medal game Mohawk beat Humber 89-86. Tournament MVP Aminu Bello of Mohawk had 33 points and six rebounds. Humber's Mark Perrin led all scorers in the game with 35 points.
On the women's side held at Seneca College, the Algoma women opened the tournament with a 58-52 loss to George Brown. Corina Bruni led Algoma with 15 points and seven rebounds in the loss. Kristina Lane had 14 points for George Brown while Aria Charles, named a tournament all-star, had 14 points and added 11 rebounds in the win
Algoma came back with a 54-38 win over Humber after the loss to George Brown. Kayla Kiessig led Algoma with 12 points. Bruni added 11 and Amanda Orr had 10 points in the win. Chioma Onyma led Humber with eight points.
With an opportunity to advance to the bronze medal game on the line, Algoma dropped a 44-29 decision to Fanshawe in the bronze medal qualifier. Bruni led Algoma in the loss with 13 points, eight rebounds and four steals. Natasha Amo, another tournament all-star, led Fanshawe with 13 points.
Fanshawe went on to drop a 50-45 decision in overtime in the bronze medal game to George Brown. Melissa Vilar led George Brown with nine points in the win while Fanshawe's Allison Deblaire led all scorers in the game with 12 points.
Algomquin took home the gold medal on the women's side with a 62-56 win over Seneca in double overtime. Tournament MVP Sandra Boscoe led all scorers with 17 points and added 11 rebounds for Algonquin in the win. Trish Grey added 16 points for Algonquin. Tara Minicuci led Seneca with 10 points. Chanel Grellmore had six points and 16 rebounds in the loss while Tamara Nembhard had eight points and 12 rebounds.