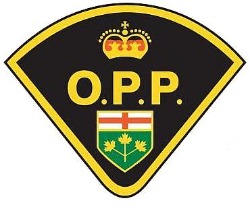 NEWS RELEASE
ONTARIO PROVINCIAL POLICE
****************************
CHAPLEAU - On April 16, 2014 at 12:30 am, officers from the Ontario Provincial Police (OPP) Superior East Wawa Detachment were advised that Fentanyl patches had been stolen from a residence in the town of Chapleau.
Investigation led to the arrest of a 17-year-old youth and some of the patches were recovered.
OPP continue to investigate for the outstanding patches.
The accused stands charged with the following offences:
Theft Under $5,000 as per s. 334(b) of the Criminal Code (CC);
Failure to comply with disposition – 3 counts, as per s. 137 of the Youth Criminal Justice Act (YCJA); and with
Possession of a Schedule I Substance – Other Drug as per s. 4(1) of the Drug Controlled and Substance Act (CDSA).
The youth was released from custody and is scheduled to appear in Chapleau, Ontario at the Youth Court of Justice on June 18, 2014.
The CDSA prohibits anyone from possessing any prescribed medication without a prescription.
It is a criminal offence to offer or sell a prescribed medication to another person.
When prescription medication is taken as prescribed it is safe.
It is the misuse of the drug that is dangerous.
Police urge citizens not to keep expired/unused/replaced medication at home and to not dispose of such medication in the garbage.
Any prescription medication can be returned to a pharmacy at any time.
People can also return medications to hospitals or medical clinics or during a prescription drug drop off/take back program in their municipality.
The 2014 Prescription Drug Drop Off is scheduled for Saturday May 10, 2014.
****************************