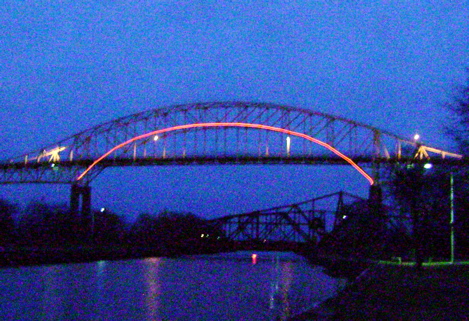 NEWS RELEASE
CANADA BORDER SERVICES AGENCY
***********************
The Canada Border Services Agency (CBSA) is anticipating heavy traffic volumes at ports of entry in Northern Ontario this Victoria Day long weekend and would like to remind travellers to plan their border crossing to avoid delays.
The CBSA advises travellers to plan their border crossing outside of peak traffic periods, if possible, and to check border wait times on the CBSA's Web site or on Twitter.
Travellers can also consult our Forecasted Border Wait Times Tool, which provides historical wait times for the 26 busiest ports of entry.
In anticipation of higher traffic volumes at some ports of entry this long weekend, travellers are advised to consider the potential for delays for the following dates and times when entering Canada:
Travellers can also help speed up processing by ensuring that they have proper identification for everyone in their vehicle readily available upon arrival at the primary inspection booth and have receipts for purchases in hand.
The CBSA reminds travellers to declare all purchases or acquisitions when returning to Canada and to be mindful of the following: after an absence of 24 hours, you may bring back $200 worth of goods duty- and tax-free; after 48 hours, your personal exemption is $800.
There are no personal exemptions for same-day purchases.
Please refer to the I Declare brochure on the CBSA Web site for more information.
For more information on border wait times, visit the Border Wait Times page.
You can also visit the CBSA mobile Web site or the Government of Canada Wireless Portal through your Web-enabled mobile device at www.wap.gc.ca or www.gc.ca.
***********************