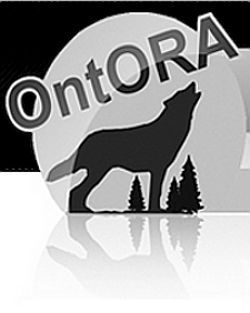 SooToday.com has received the following note regarding a popular snowmobile route in Sault Ste. Marie from Ontario Outdoors Recreational Alliance (OntORA) Treasurer and Saultite Bob Rollins. He talks about a recent decision in which OntORA won a challenge for Sault Ste. Marie sledders.
*************************
The long standing dispute about who has rights to utilise the Old Goulais Bay road corridor in the winter months has now been settled once and for all.
The Ontario Federation of Snowmobile Clubs laid claim to the road years ago and only those with valid OFSC permits were allowed to travel that route in the winter months.
Charges laid by city police in a blitz last year led to court proceedings and subsequent dialogue by the defendant with the Ministry of Transport (MTO).
The MTO is quoted here - "There is no question that public money has been used to maintain the road, both within the City and the LRB, but also in the area in between, present day and in the past an access road is open to the general public 365 days a year, and is not subject to seasonal change. Only a judge may close an access road, and the process for such a closure is clearly laid out in the Act to date, none of the process has been initiated in our files."
It is now clear that the road is open to all legal means of transportation 365 days of the year without fear of harassment.

On behalf of the Ontario Outdoors Recreational Alliance, Bob Rollins
*************************
The Ontario Outdoors Recreational Alliance (OntORA) is a volunteer, non-profit organization dedicated to equal access to Crown land in Ontario.
For more information, visit the OntORA
website