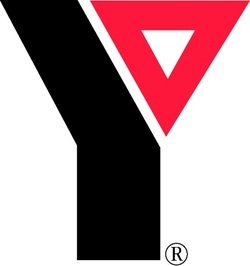 NEWS RELEASE
YMCA

*************************
On June 6, 2014, the World YMCA will host a new global challenge to mobilize millions of people, members and partners from all corners of the world.

The Sault Ste. Marie YMCA will be gathering signatures on May 30 during Teen Night as well as on June 1 during our Healthy Kids Day event.

In 2012, 432,000 people from 85 countries took part in the YMCA World Challenge for the first time joining hands to celebrate young people and to attempt a world record of the largest number of people shooting hoops in the same day.
This year, 11,200 local YMCA associations and partner organisations have been invited to host a variety of youth-focused activities in their communities where they will celebrate young people, their life changing stories and key role in society.

There will be a wide variety of events such as sports competitions, family gatherings, concerts, lectures and so on but, one common activity will be crosscutting of all World Challenge events on this day –collecting signatures for a global declaration that calls for widespread support of youth:

'I stand up for young people and I want their voice to be heard'.

The petition will be collected at a time in history where there are a great number of political processes and development agendas in discussion that need to take the voices of young people into account.
Young people are speaking loudly and with confidence, yet in many cases these voices have been ignored and left at the sidelines.

The declaration, addressed to leaders of communities, governments and the United Nations, is an effort by the world YMCA movement to amplify the voices of young people so that they are heard prominently throughout the world as a matter of principle.

At the international level, the YMCA has been strengthening the voices of young people in the Post 2015 Development Agenda and the new framework of global cooperation to be launched by the United Nations in 2015.
The YMCA World Challenge 2014 will echo the work of the YMCA as it marks the movement of the YMCA in unison for the sake of youth everywhere.

Keep tuned and follow the future developments of the YMCA World Challenge 2014 here. #stand4youth
*************************