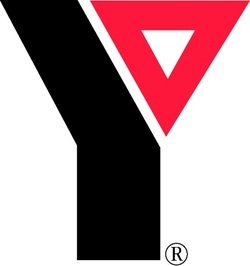 NEWS RELEASE
SAULT STE MARIE YMCA
*************************
The Sault Ste. Marie YMCA believes that every kid deserves a chance to reach their full potential, and will launch the 2014 YMCA Strong Kids campaign on February 10 with a goal of raising $75 thousand to ensure opportunities are available to kids within our community who have a financial need.
We are committed to inclusiveness and accessibility, and with the support of YMCA financial assistance programs and the YMCA Strong Kids campaign we welcome children, teens and young adults to our facility every day.
"We want to provide opportunities for young people to reach their potential, achieve their goals and improve their lives" says Scott Haldane, President & CEO of YMCA Canada.
"Last year, one in five kids coming to a YMCA health, fitness & aquatics centre needed financial assistance, and that need continues. The YMCA Strong Kids fundraising campaign helps to eliminate the very real financial barriers these children face, and without it we would not be able to serve them. We want to provide a healthy, safe and positive environment where children, teens and young adults can flourish, and the YMCA Strong Kids campaign helps make that a reality."
This national campaign involves all 45 YMCAs and 5 YMCA-YWCAs across Canada.
The money raised gives children, teens and young adults opportunities to develop skills and confidence, as well as create a sense of belonging and connection.
The Sault Ste. Marie YMCA provides a wide variety of programs that help people live active, healthy lives.
Much needed community-based programs and services in the areas of health, fitness and aquatics; child care; youth leadership; and camps offer youth opportunities to grow in the type of healthy, caring environment all young people need and deserve.
"We encourage donors to visit the Sault Ste. Marie YMCA website www.sault.ymca.ca for more information about the YMCA Strong Kids Campaign and to donate. Just click the Donate Now box on our home page and choose our community on the drop down list of the Strong Kids website." Kim Caruso, CEO of the Sault Ste. Marie YMCA stated. "Donations can also be made at the Membership Sales & Service desk at anytime throughout the year."
*************************