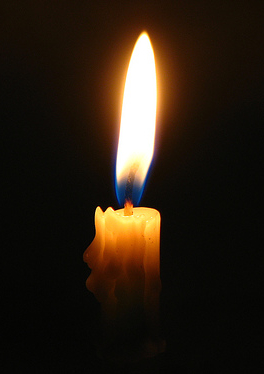 NEWS RELEASE

THE CITY OF
SAULT STE. MARIE

***************************
When the temperature drops and the power goes out will you be ready?

All of us probably noticed the chill in the air this past week; however, some people felt it while still in bed.

Very early Tuesday morning parts of the north end of Sault Ste. Marie were without power for 1-2 hours.

Power supply interruptions can last from a few hours to several days.

When the power fails, you may be without heat, lights or plumbing.

So when extremely cold temperatures occur this time of year, it's a good reminder for all of us to be prepared in the event of a power outage.

Here are a few tips:
First, check whether the power outage is limited to your home. If your neighbours' power is still on, check your own circuit breaker panel or fuse box. If the problem is not a breaker or a fuse, check the service wires leading to the house. If they are obviously damaged or on the ground, stay at least 10 meters back and notify your electric supply authority. Keep the number along with other emergency numbers near your telephone.
If your neighbours' power is also out, notify your electric supply authority.
Turn off all tools, appliances and electronic equipment. Lower the thermostat(s) for your home heating system down to a minimum temperature to prevent damage from a power surge when power is restored. Power can be restored more easily when there is not a heavy load on the electrical system.
Don't open your freezer or fridge unless absolutely necessary. A full freezer will keep food frozen for 24 to 36 hours if the door remains closed.
Dress to stay warm - wear layers, including a sweater, sweatshirt or even a jacket. You lose heat through your hands and the top of your head. Never use charcoal or gas barbecues, camping heating equipment, or home generators indoors. They give off carbon monoxide. Since you can't smell or see carbon monoxide, it can cause health problems and is life-threatening.
Use proper candle holders. Never leave lit candles unattended and keep out of reach of children. Always extinguish candles before going to bed.
Evacuation is a possibility during winter months, when plummeting temperatures can make a house inhabitable.

If you are asked to evacuate your home, remember to bring your 72-hour emergency go kit, and take the necessary steps to protect your house.

For more information of what you can do to be prepared visit www.getprepared.gc.ca.

***************************