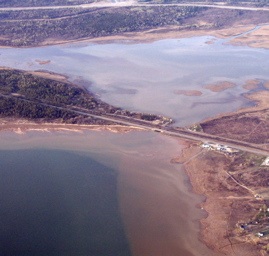 The International Joint Commission invites all members of the public to hearings on the "Lake Superior Regulation: Addressing Uncertainty in Upper Great Lakes Water Levels" (click here).
A series of meetings began today in Sarnia.
Upcoming sessions in SooToday.com country are as follows:
Saturday, July 14 - Sault Ste. Marie, ON
2 p.m. EDT
Algoma University
Great West Life Theatre,
1520 Queen Street East
Sunday, July 15 - Little Current, ON
2 p.m. EDT
Northeast Manitoulin and the Islands Recreation Center
9001 Hwy-6 S
Videoconferencing is being used used to link the hearings scheduled from July 9-12 and to allow the participation of some commissioners and IJC staff from other locations.
Click here for a copy of the hearings procedures.
According to the commission's website, "Canada and the United States created the International Joint Commission because they recognized that each country is affected by the other's actions in lake and river systems along the border. The two countries cooperate to manage these waters wisely and to protect them for the benefit of today's citizens and future generations."