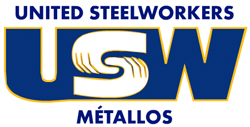 NEWS RELEASE
USW LOCAL 9548
*************************
USW Local 9548 reached a memorandum of agreement with Tenaris Tubular Algoma Inc. late on Friday night.
On Tuesday, May 27, 2014, there will be special membership meetings held to present the memorandum of agreement to the local's membership.
The meetings will be held at the Comfort Suites on Great Northern at 10 a.m., 4 p.m. and 8 p.m.
Members will have the option of voting after the memorandum meetings or by going to the Grand Gardens basement meeting room (68 Dennis Street) on Thursday, May 29, 2014.
The voting room is accessible through the front doors of the building.
Voting will take place from 8 a.m. to 8 p.m. on Thursday, May 29.
*************************