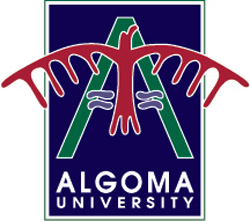 NEWS RELEASE
ALGOMA UNIVERSITY
**************************
Algoma University is pleased to announce that its English as a Second Language (ESL) program has recently been officially accredited by Languages Canada.
Languages Canada is Canada's leading linguistic organization representing its two official languages: English and French.
Membership is restricted to programs from the public and private sectors which meet the high standards of the organisation and who are dedicated to upholding them.
Languages Canada endorses quality, credited language training in Canada, both nationally and internationally.
Algoma University has been offering ESL programming since 2002.
In 2012, the ESL team began the accreditation process, which included earning Teachers of English as a Second Language (TESL) certification, and completing the requisite documents.
Six areas of the University which related to ESL programming were examined, including student services, curriculum, program administration, teaching staff including qualifications, marketing and promotion of the program, and student admissions.
"We are pleased that our ESL program has been accredited with Languages Canada," said Dr. Richard Myers, the President of Algoma University.
"Languages Canada holds its members to the highest standards, and only those who continuously offer quality education receive accreditation. Being a member of Languages Canada increases the accountability of the University's program, and ensures that course objectives and learning outcomes are always met."
Algoma offers two types of ESL programming: English for Academic Purposes Programming (EAPP) and Short-term English Program (STEP).
For more information, please email esl@algomau.ca.
**************************