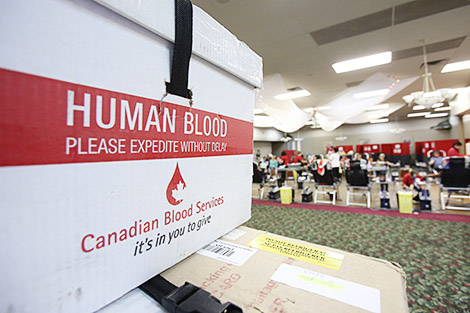 NEWS RELEASE
CANADIAN BLOOD SERVICES
*************************
The weather in Sault Ste. Marie and area over the past few weeks has been impacting much of the region's operations—blood collection included.
Closures and poor travel conditions have resulted in fewer people donating blood.
Canadian Blood Services is asking people to donate if they are eligible to do so.
Donors can attend the following clinic:
Verdi Hall,
Tuesday, February 11th from 4:00 p.m. – 8:00 p.m.
Wednesday, February 12th from 11:30 a.m. – 2:30 p.m. and 4:00 p.m. – 7:00 p.m.
Those who have appointments are asked to please honour them.
For information about clinic locations, eligibility or to book an appointment, please call 1 888 2 DONATE / (1 888 236 6283).
Appointments can also be booked by visiting www.blood.ca.
*************************