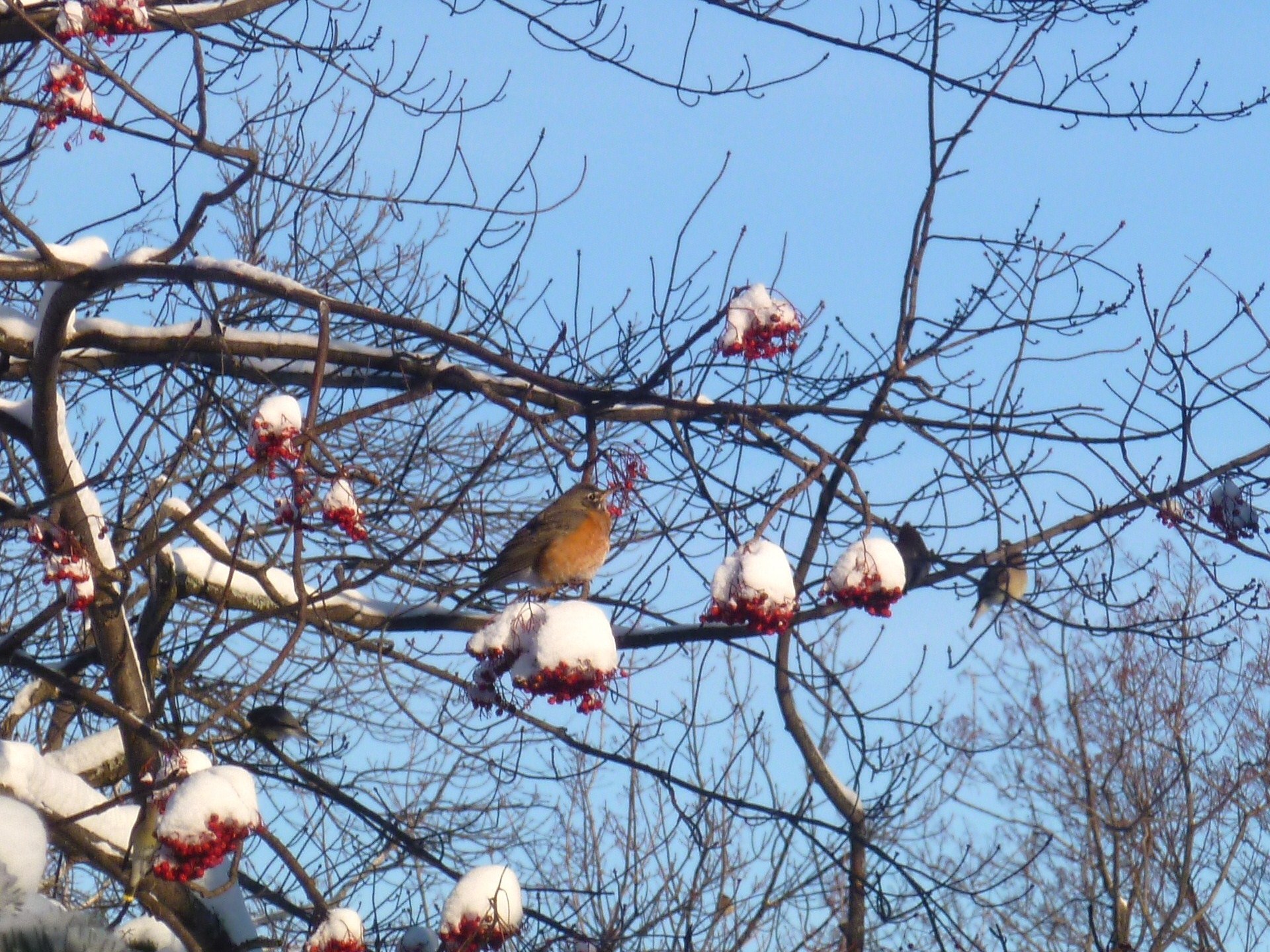 This winter, one of the harshest in recent memory, has not severely harmed the local bird population, according to two members of the Sault Naturalists club.
The local international club that celebrated its 60th anniversary in February has around 100 members in the Sault and Algoma District.
David Euler, past president of Sault Naturalists, said that the return of migrating birds is triggered by daylight hours, and not weather patterns.
He acknowledged, however, that some migrating birds do die because of nasty weather. "Weather varies. Some years it's like this. Some years, it's very nice," he said. "It may not appear to be a good strategy, but over the course of evolutionary time, it seems to work out best."
Nevertheless, Tony Walker, Ontario Nature representative for the local club said that migrating birds do not recognize field guides, or weather patterns. "We've been very lucky that the temperatures have not dropped back to what they were a few weeks ago, or we would have massive damage to the bird population."
One of the first bird species to return to our area is the brown creeper, Euler said. They already are back in the area, and there are robins everywhere.
Because of the amount of snow still on the ground, robins search out places where the sun has melted the snow, like a south facing slope.
"They are foraging in those locations, and they manage."
Euler, whose home is beside Lake George, added that one migrating bird species that might be facing some difficulties is the sand hill crane because there is so much ice and snow still covering the marshes where they dwell.
"We had two sand hill cranes land here five days ago, and out front is locked in with ice. They were walking along the ice, and their habitat is marshy wet areas," he noted. "Until those areas are clear, they are going to have trouble. But they're here and we hear them, so they must be finding some wet places that are open."
While seeing the return of migrating birds is a pleasant herald that spring has arrived, Euler said that audible signs of their return are sometimes overlooked or registered subconsciously.
Of the brown creeper, one of the first bird species to return to our area, he pointed out that you likely would hear them before you see them.
"If you are out in the bush, and you're very quiet, the brown creepers have a soft little song that is quite beautiful."
Because migrating birds will seek out habitat that supports their survival, they also will sometimes depart one area for another.
That is the case, for example, of snowy owls.
We had a "big invasion" in the region a few years ago because of loss of habitat in the Arctic where they normally live, Euler said. When the snowy owl diet that consists of small animals, like mice, declined up north, they migrated south.
"All over the United States and Canada there were lots of snowy owls, but they have departed now. They've headed back north."
Despite the severity of this winter, Euler said that most bird species that remained in the region seemed to have fared okay.
"We're seeing good populations out here at Echo Bay of woodpeckers, nuthatches, chickadees, and finches so they look good to me from where I sit."
While most species of ducks migrate south, he said the "plaza ducks" in the Station Mall parking area who remained have done well with the help of the people who feed them.
When it comes to feeding birds in backyard feeders, both Euler and Walker agreed that was a good thing, but offered a few suggestions. Try to keep the bird feeders clean to prevent organisms that could cause disease, and put out fresh water, and ensure that it does not freeze.
Regarding the more common urban birds, like pigeons, crows, and gulls, that people may have conflicting feelings toward, Euler reminds us that as scavengers they have a useful role to play.
"Pigeons are sometimes dirty, and crows and ravens will pick away at garbage bags which always irritates people," he acknowledged. "But they're picking up garbage, and living the life they were destined to live."
He pointed out that in that sense they are not much different than bears. "People should always keep their garbage under cover until the garbage is picked up."
For more information about birds in our area, and club activities, readers can check out the Sault Naturalist website at soonats.pbworks.com