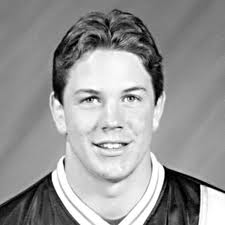 NEWS RELEASE
STEPS FOR LIFE
*************************
Lewis Wheelan, pictured here, received second and third degree electrical burns while working as a general labourer for an arborist.
On May 3, 2014, Lewis's mother Melanie Wheelan will be one of many participants in Steps for Life – Walking for Families of Workplace Tragedy.
Sault Ste. Marie will participate in this annual event along with more than 35 other communities across the country.
All proceeds from Steps for Life events will support families of workplace tragedy with Threads of Life Family Support programs and services.
Wheelan says, "When our son, Lewis, was injured, there was no support organization for families of workplace tragedy. Today, there is Threads of Life, which offers family support from others who know and understand the recovering journey. We all need to be an agent of change for awareness in our society. One death or serious injury from a workplace is unacceptable. Steps for Life is that awareness!"
5K Steps for Life–Walking for Families of Workplace Tragedy is a fundraising event to help families of workplace tragedy and raise awareness about the national issue of workplace injuries, illnesses and deaths.
Raising pledges and awareness, local companies participate to demonstrate their commitment to health and safety and help support families of workplace tragedy.
Visit stepsforlife.ca/locations to see which local Sault Ste. Marie-area business leaders are engaged in the Corporate Challenge.
Every working day, three Canadians die in a workplace fatality, or from a life-altering injury or occupational disease (average fatalities taken from National Work Injury, Disease and Fatality Statistics Publication, Association of Workers' Compensation Boards of Canada (AWCBC), www.awcbc.org.
The "ripple effect" of each workplace tragedy extends from the worker affected to their family, friends, co-workers, and the surrounding community.
Family members and friends who have been impacted by workplace tragedies will walk alongside employers, employees, students, representatives from injury prevention organizations and anyone who believes workplace injuries, illnesses and deaths are not an acceptable 'cost of business'.
The event will take place Saturday, May 3, 2014, from 10 a.m. - 2 p.m.
The walk kicks off at approximately 11 a.m. at Jo Foreman Track, John Rhodes Outdoor Sports Complex, 280 Elizabeth Street.
*************************