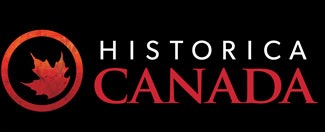 NEWS RELEASE
HISTORICA CANADA
*************************
TORONTO - Historica Canada is proud to announce that Aysha Cotterill from Wawa is one of the Grand Prize Winners of the 2013 Citizenship Challenge.
Out of 57 000 participants, 15-year-old Aysha was declared "Student Citizen of the Year" for receiving 100% on the Challenge.

Joined by fellow winner Rahul Bhutani from Edmonton, Alberta, Aysha will travel to Ottawa from March 20 to 22.
Staying at the Fairmont Château Laurier, she will explore Canada's history and culture with tours of Parliament Hill, Rideau Hall, the National Gallery of Canada and the Canadian War Museum.

"A good citizen is an informed one," said Anthony Wilson-Smith, president of Historica Canada. "The young people who take part in our Citizenship Challenge understand that, and the level of knowledge that Aysha and Rahul demonstrate about our country should be an inspiration to Canadians of all ages."

Aysha took the Challenge with her Grade 10 French class at the École Secondaire Saint-Joseph.
Already an active citizen, volunteering in Ethiopia and in Ecuador, Aysha is eager to explore Canada's history and culture in Ottawa.

"I want to extend my sincerest congratulations to Aysha," said Carol Hughes, Member of Parliament for Algoma-Manitoulin-Kapuskasing. "We are all very proud of her knowledge and the pride she takes in our great country."

"Canadian citizenship is highly valued, and being a fully-engaged citizen comes with many important rights and responsibilities," said Canada's Citizenship and Immigration Minister Chris Alexander.
"These civic responsibilities have been demonstrated by students like Aysha and Rahul, who have shown their dedication to Canada and their pride as citizens by learning about our country's values, traditions and rich history. On behalf of the Government of Canada, I am proud to congratulate 2013's Student Citizens of the Year!"
Presented by Historica Canada, the Citizenship Challenge asks youth from grade 7 to 12 (Secondary I-V in Quebec), to put their national knowledge to the test, by studying for and writing a citizenship exam.
Do you believe all Canadians should be ready to answer the same questions about their country as new Canadians? We do.
The program is made possible through funding from Citizenship and Immigration Canada. Visit www.citizenshipchallenge.ca.

Historica Canada is the largest charitable organization dedicated to Canadian history, identity and citizenship.
Its mandate is to build active and informed citizens through a greater knowledge and appreciation of the history, heritage and stories of Canada.
*************************