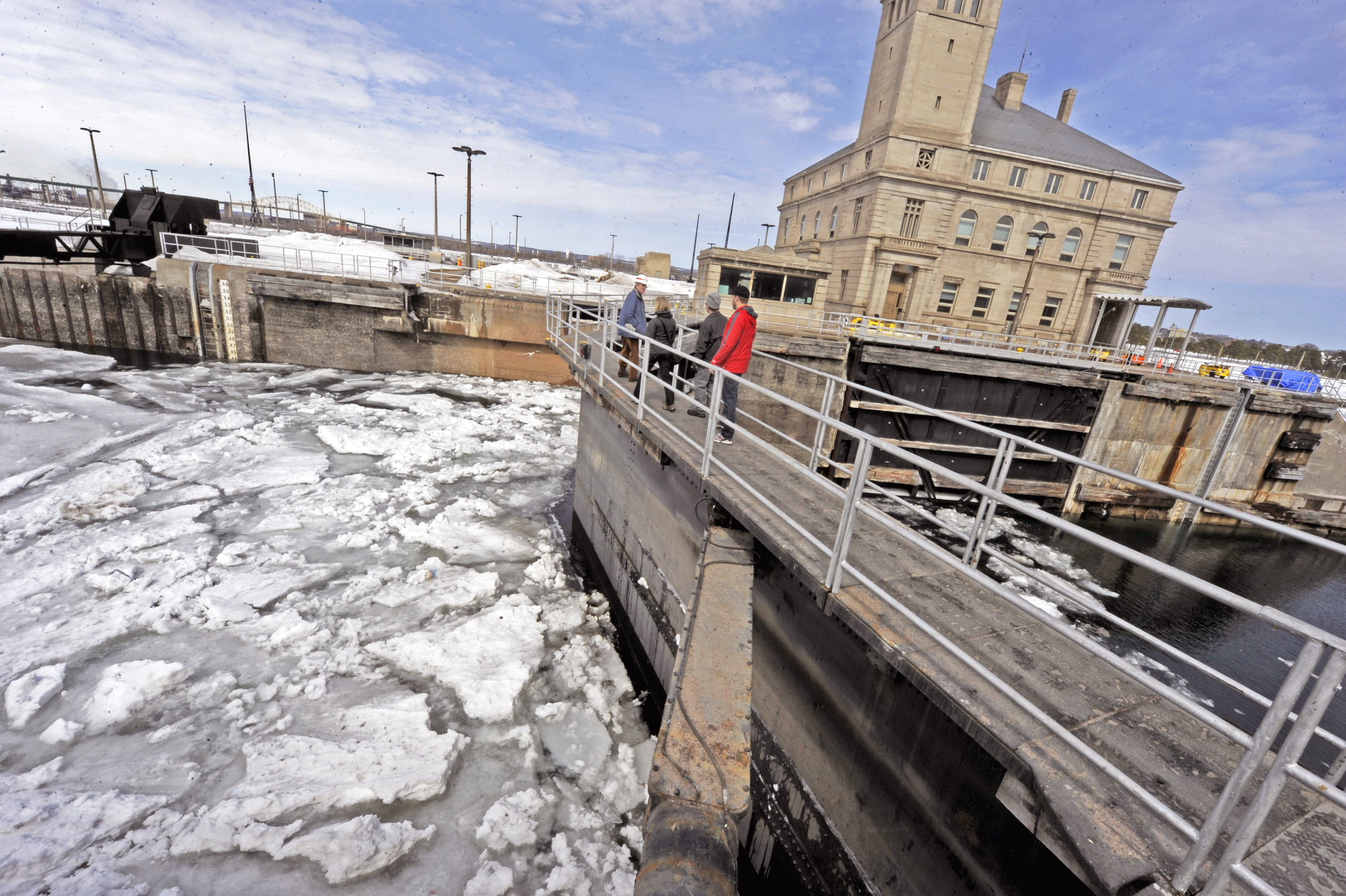 NEWS RELEASE
LAKE SUPERIOR STATE UNIVERSITY
*************************
Officials with Lake Superior State University, Clarkson University, and the US Army Corps of Engineers crossed an ice-clogged Soo Lock on April 3 while exploring potential locations for sensors that will provide continuous water quality data collection year-round.
Both universities are finishing a proposal to the Great Lakes Protection Fund that would place sensors at various locations along the St. Marys River.
This would include LSSU's riverfront aquatic research laboratory and the federal hydro plant that supplies electricity to the Soo Locks.
Leading the tour is Soo Locks Assistant Area Engineer Jim Peach, followed by LSSU Aquatic Research Laboratory Co-Director Ashley Moerke, Michael Twiss of Clarkson University, and Bay Mills fisheries technician Frank Zomer.
The Great Lakes Protection Fund is a publicly capitalized, private corporation created in 1989 by states surrounding the Great Lakes.
*************************