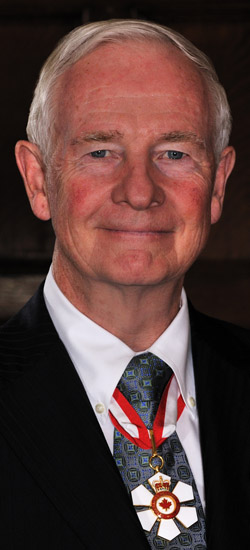 Two Sault Ste. Marie students will receive the Duke of Edinburgh's Gold Award from Governor General David Johnston, himself also a Sault native.
Logan Clark, and Claire McCarthy, both graduates of Korah Collegiate and Vocational School's International Baccalaureate program, are set the receive their awards at 6:30 p.m. in Toronto.
The following is a release from the Governor General:
*************************
His Excellency the Right Honourable David Johnston, Governor General of Canada, will present The Duke of Edinburgh's Gold Award to more than 100 young people from different parts of Canada.
The presentation will take place at St. Clement's School, 21 St. Clement's Avenue, in Toronto, on Friday, June 20, 2014, at 6:30 p.m.
The recipients will be receiving the Award in recognition of their dedication and personal accomplishments within their communities.
The Duke of Edinburgh's Award's three levels-Bronze, Silver and Gold-encourage youth between the ages of 14 and 24 to pursue activities in four areas: community service, physical fitness, skills development and outdoor exploration.
Gold level participants also complete a residential project.
For more information, please visitwww.dukeofed.org.
Follow GGDavidJohnston and RideauHall on Facebook and Twitter
*************************