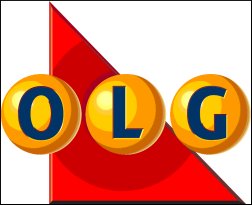 NEWS RELEASE
OLG CASINO
*************************
OLG Casino Sault Ste. Marie will join millions of people around the world for WWF's Earth Hour on Saturday, March 29, 2014, switching off lights to raise awareness about climate change and to reduce greenhouse gas emissions.
OLG will again be participating in Earth Hour as part of its environmental initiative – the Bet On Green program.
OLG Casino Sault Ste. Marie employees will participate by turning off exterior signage and dimming unnecessary lighting within the facility from 8:30 p.m. to 9:30 p.m.

"OLG has supported Earth Hour since 2008, and it's a great complement to our green efforts the other 364 days a year," said Valerie Braun, General Manager of OLG Casino Sault Ste. Marie. "We're proud to be an environmental champion in our community."

OLG has encouraged all employees to participate in Earth Hour at home as well by turning off the lights and unplugging non-essential electronics.
We can all help affect climate change and environmental awareness - whether it is at home, at work or at play.

About OLG's Bet on Green Program
OLG promotes environmental awareness to employees through the Bet On Green program, designed to lessen the environmental impact of OLG's operations, increase green awareness among customers and employees, and become a global leader in energy-efficient gaming.
*************************