NEWS RELEASE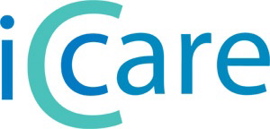 SAULT AREA HOSPITAL
*************************
SAH board of directors invites nominations for new awards program
(March 20, 2012) - Last June, the Sault Area Hospital (SAH) board of directors announced the establishment of a new annual ICCARE Award Program to recognize an SAH employee, volunteer and physician who regularly demonstrates all of the values of the organization: integrity, compassion, collaboration and, partnership, accountability, respect and excellence.
SAH is pleased to announce that nominations for this award are now being accepted.
All members of the public may submit nominations for any or all of the three categories.
"We wanted to develop a comprehensive approach to rewarding and recognizing the people at SAH for the work that they do each and every day," says Elaine Pitcher, SAH board chair. "Our values are an integral part of how we shape the delivery of quality, patient-centred care at SAH and it is only fitting that we acknowledge those SAH care providers who embody those values on a consistent basis," she explains.
The awards will be administered by the Governance Committee of the SAH board and the inaugural recipients will be announced at the annual general meeting on June 28.
A permanent commemorative plaque listing all the recipients will also be unveiled in the main lobby at that time.
"This is a very important award for care providers at SAH and we want to ensure that recipients are recognized in a public place of honour."
The nomination form provides details on the selection criteria and is available on SAH's website or by calling 705-759-3434, ext. 2466.
Completed forms can be faxed to (705) 256-4711 or mailed to Human Resources, c/o Sault Area Hospital, 750 Great Northern Road, Sault Ste. Marie, ON, P6B 0A8.
The deadline for submissions is April 16, 2012 and all nominators and award recipients will be notified by June 4, 2012.
To find out more about Sault Area Hospital, please visit here.
•••••••••••••••••••••••••