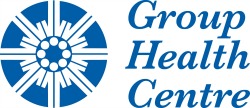 NEWS RELEASE
GROUP HEALTH CENTRE
*************************
The Group Health Centre's Children's Mental Health program will be offering a free 8-week program called "When Mom and Dad Separate" – for children aged 7-10 who are experiencing feelings of grief because of changes in their family dynamics.
Through the use of art, the children are encouraged to express their feelings and perception about self and others.
Educational concepts about divorce are presented, and unhealthy misconceptions about their parent's separation are explored.
The group dynamics provide children with validation from their peers and alternate ways of viewing their experiences.
Sessions will be held on Thursdays, from 4:30-5:30.
Interested parents and children are invited to attend the first session on Thursday, May 8 for more information.
Light refreshments and snacks will be provided.
To register your child, please call 705-541-2680.
The Group Health Centre serves over 71,000 Sault Ste. Marie and Algoma District residents, and is the leader in providing quality outpatient service and care with high patient satisfaction.
*************************