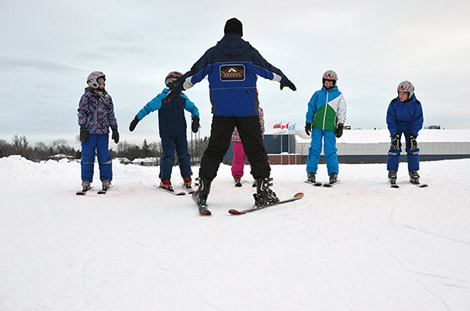 NEWS RELEASE
SEARCHMONT RESORT
*************************
Over 30 children aged 3 and up braved the cold weather and participated in the inaugural Searchmont Ski the Mini Mont on December 29, 2013 outside at the John Rhodes Community Centre.
The Mini Mont, a learn-to-ski event, was part of the Community Christmas For Children 2013 schedule of free holiday events.
Certified ski instructors helped kids with their first time on skis progressing from the flat terrain to the 'mini' mountain.
For more information on Searchmont Snow School's ski and snowboard programs, visit searchmont.com
*************************