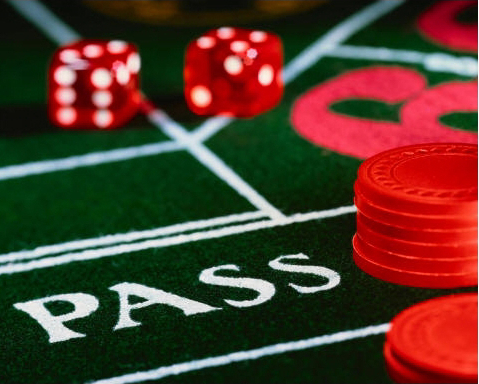 Its critics have called internet gambling "crack cocaine" for problem gamblers.
When the made-in-Ontario version comes online sometime "very soon", according to an Ontario Lottery and Gaming executive, numerous safeguards will be built into the site to reduce risks to players.
The province gave its approval for OLG to offer an Internet gambling site in 2010.
Paul Pellizzari, executive director of policy and social responsibility at OLG, said the government agency has spent more than three years researching "best practices" worldwide to create what OLG believes will be the "gold standard" for responsible gambling online.
In a recent interview, Pellizzari said that presently there are many "grey market" sites available to all Ontarians for online gambling.
"Technically, those sites are not a legal option, though nobody gets prosecuted for participating on those sites."
A 2007 review of internet gambling by University of Lethbridge professor Robert Williams, a leading researcher and authority on gambling related issues, revealed that there were by that year 2,069 internet gambling sites owned by 436 different companies worldwide.
OLG is going to offer for the first time a legal, regulated option that has safeguards built into it that the existing internet sites do not have, Pellizzari said.
A second point stressed by Pellizzari was that OLG would not target the conventional player - typically younger men who like poker and sports betting - but rather a "broader base" of moderate players who want to know they are playing on an online site that is safe and secure.
Those moderate players presently avoid the grey market sites because of the risks, he said, and they want to see tools for responsible gambling to help them play.
Pellizzari said when OLG got the go-ahead to proceed in 2010 from the Liberal government, "we did our research".

The OLG worked with CAMH, the Responsible Gambling Council, and independent academics in Ontario, Canada, and worldwide to ensure when a request for proposal was put out to operate OLG's new online site, it would incorporate the best practices and platform to offer an online site that is both "fun and exciting", but also safe and responsible to its players, he said.
The safeguards will include: mandatory registration on the site that would be checked and verified by OLG to ensure a player's identity and age eligibility; a mandatory weekly deposit limit that cannot be exceeded; tracking of individual play, and a record of each individual's expenditures and losses.
When individuals increase their weekly money limits or frequency of play, Pellizzari said, "What we can do is let the player know we see that."
The new OLG system will use a banner on a portion of the computer screen called "dynamic messaging", he said, that would let OLG deliver responsible gambling reminders targeting an individual's specific profile while he or she plays.
Depending on the individual risk factors, players could be given a range of advice from taking a break from play, up to three months, other support options, including contact information for gambling counseling in communities, CAMH online support groups, or at the extreme end, referral to the OLG self-exclusion program.
The one thing the OLG cannot do, Pellizzari emphasized strongly, is diagnose problem gambling.
He said all staff at OLG are trained by CAMH, one of several health organizations they collaborate productively with.
"They [CAMH] tell our staff during training that they cannot diagnose gambling problems," Pellizzari said. "We cannot do it if we're dealing with a problematic player on the floor. We cannot do it if we're looking at data, because you can only diagnose someone in a clinical setting."
Pellizzari did, however, challenge some of the data and conclusions about problem gambling that informed a 2011 CAMH policy framework that included numerous recommendations to the provincial government.
He disputed, for example, the CAMH report's assertion that 3.4 percent of Ontario's problem gamblers (roughly 300,000 people) contribute 30-40 percent of OLG's gambling revenues.
That statistic did not come from a study conducted by either CAMH or the Responsible Gambling Council, Pellizzari said, but from a 2004 study by academics at Alberta's Lethbridge University.
He said the authors of that report admitted in their preface that the results were inconclusive because the sample size was very small (only 32 problem gamblers participated), and the reporting methodology was flawed.
"The authors say themselves its conclusions should not be overstated." Pellizzari said. "That is an important point to make because that study, despite the authors' caution, is used all the time."
Pellizzari also challenged the CAMH study claim that 60 percent of OLG slot machine revenues were derived from problem gamblers.
"We don't know the number of people who are problem gamblers. The method to determine that is not available in any of these studies."
And on a related point, Pellizzari also disputed the 3.4 percent figure, or 300,000 people widely reported as the number of problem gamblers in Ontario.
"By the way, that 3.4 percent [figure] is based on a 2005 study done for the Responsible Gambling Council," he said. "There was actually a study done last year by Professor [R.J.] Williams in Alberta that concluded the actual rate was 1.2 percent in Ontario. So it's gone down since 2005."
However, Robert Williams, a leading academic expert on gambling problems in Canada and a member of the faculty of the University of Lethbridge Health Sciences program, stood behind the research of he and his colleagues around the disproportionate revenue generated by a small percentage of problem gamblers for gaming providers, like OLG.
In response to questions from SooToday.com about his research that was cited in the CAMH 2011 report, Williams wrote: "Although the proportion of revenue from problem gamblers in the 2004 study had a relatively small sample size, it was the most rigorous study of this issue to date and the proportion of revenue obtained was fairly consistent with proportions derived from other provinces and countries at the time."
He did acknowledge, however, that the percentage of problem gamblers in Ontario has dropped since 2004.
"It is now in the range of one to 2.2 percent."
That represents between 105,147 and 231,324 adult problem gamblers in Ontario, according to a recent study by Williams and his associates.
He also noted that along with the rate of problem gambling, there has been a decrease in the proportion of revenue from problem gamblers - now about 24 percent, according to his 2013 study on gambling problems in Ontario, carried out for the Ontario Problem Gambling Research Centre and the Ontario Ministry of Health and Long Term Care.
The massive study was based on a random telephone survey of 4,035 Ontario adults between November 2010 and April 2011 regarding their gambling attitudes, motivations for gambling, gambling behaviour, and problem gambling status.
In their final report, the authors concluded, "It is estimated that problem gamblers currently account for 24.1 percent of the revenue from government-sponsored gambling, with this proportion being even higher for casino table games, and electronic gambling machines (EGMs)."
They also observed that among self-identified problem gamblers, only ten percent wanted help for their problems.
Of those individuals, 64 percent had sought help.
While OLG's planned new online gaming site will incorporate numerous safeguards to reduce the risk of problem gambling, Pellizzari acknowledged that in its casino operations that are dominated by slot machines, more work needs to be done.
"In the slot environment, we are working to build in time limits, money limits, and to use data analytics on carded play for the future," he said.
In the 2011 Williams' study on problem gambling in Ontario, respondents with self-identified addictions were asked about which things they believed would be most helpful in curbing their gambling.
Among the top three items problem gamblers identified, were: having less personal stress, making gambling less available, and more restrictions on how gambling was provided.
In the latter two categories, problem gamblers in the study specifically cited reducing or banning casinos, reducing or banning EGMs, reducing hours of operation, and reducing the variety of gambling available.
They also suggested changes to operating policies that included: eliminating ATMs from casinos, more intervention by OLG staff if they see someone with a problem, greater restrictions on alcohol and tobacco, preset spending limits on slot machines, similar to what OLG now is planning for its online gaming site, reducing maximum allowed bets and payouts, ending reward programs for frequent players, and more rigorous self-exclusion programs.
In other media reports and academic studies, problem gamblers identified extended all night casino hours, and slot machines programmed to deliver near win misses, or even payouts less that the original bets, as practices that should be ended.
Pellizzari, however, said that OLG had done extensive research into its after hour operations, and the availability of banking machines at its casinos, and concluded that they were not contributing to problem gambling.
Regarding bank machines, he said: "The outcome of that study was inconclusive on behavioural benefits for people. The single most conclusive outcome was that it really annoyed a huge number of players. You have to be aware of unintended consequences. People who want to access money will find a way to get the money they need."
Pellizzari said OLG currently was exploring policy options, including putting responsible gambling messages on its ATMs, to make gamblers more aware of their actions.
As for extended hours, the Sault Ste. Marie Charity Casino is open 24-hours Thursday through Sunday, he said the academic studies do not support the notion that most problem gambling occurs after midnight.
"If people have a [gambling] problem, whether it's after midnight, before midnight or at noon, no matter the time of day, it is there."
Pellizzari added, "All our staff at OLG gaming sites are trained to detect red flag indicators designed by CAMH that allow [them] to interact with people in an appropriate way when they see any kind of problematic behaviour."
Those interactions range from debunking myths or false beliefs about gambling, to encouraging players showing symptoms like fatigue to take a break, or arranging for their transportation home.
OLG also keeps a database where casino staff can report anonymously on all their interactions with gamblers on the floor, he said.
OLG operates as well responsible gambling centres in all its gaming sites to support education assistance and referrals for gambling problems.
While Pellizzari said OLG was pleased that recent academic studies are reporting a decline in the number of problem gamblers in Ontario, he candidly admitted that the corporation could not assume all the credit for the success.
He said that over the past five years OLG has worked diligently to reduce the risk of problem gambling and that process is ongoing.
"We can get better, and we continuously are striving to get better," Pellizzari said. "I wish we had the golden metric, but we continue to track our outcomes against our objectives. We are seeing improvements because people are going to treatment."
*************************
Read Parts 1 and 2 of our three-part series on problem gambling
What makes gambling such a problem?