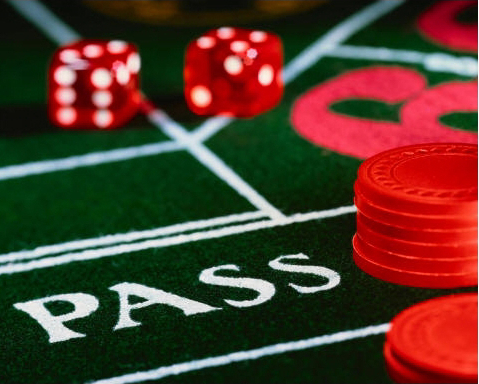 Just imagine the freedom!
The familiar slogan Ontario Lottery and Gaming uses to promote their big prize lottery draws, entices many Ontarians to take a chance at the dream of instant wealth from time to time.
The reasoning goes, if you don't have a ticket, you don't have a chance, even though the odds of winning big are greater than being struck by lightning.
The most recent academic studies, in fact, show that about 83 percent of Ontarians gamble occasionally, 22 percent of those on a weekly basis, with the most common format being the purchase of lottery tickets.
For about 1.1 to 2.2 percent of Ontario gamblers, (between 105,147 and 231,324 individuals) with identified gambling problems, according to the most recent estimates, the dream of winning big often spirals into an uncontrollable nightmare with devastating consequences for the individual, their families, and society as a whole.
Following the recent sentencing of Cynthia Jacobs, an ex-Algoma University employee who admitted to taking $391,000 from her former employer to feed a gambling addiction, SooToday.com decided to take a closer look at problem gambling and why it causes such turmoil.
In the following series of three articles, Bob Mihell explores the complex issue of problem gambling through interviews with two addiction experts, OLG's executive director of policy and social responsibility, a municipal government leader, and the most recent studies from a leading academic expert on the subject.
Part 1 - The havok it wreaks
Problem gambling is often referred to as an "invisible addiction" and is misunderstood by many in society, according to Don Burditt, manager of addictions for the local Addiction Treatment Clinic run by Sault Area Hospital.
"When somebody has had lots to drink it is fairly obvious, but for somebody who lost $1,000 at the casino, there wouldn't necessarily be any signs," he said. "The actual awareness of the level of problem gambling is not well known by the general public. Until you get these high-profile court cases, it's a fairly invisible problem to most of society."
He stressed, however, that problem gambling is a serious issue for some individuals and their families.
"People are losing homes. Families are falling apart. There is a problem with suicides, so it is much more serious than most people would recognize," Burditt said.
Problem Gambling, according to a 2012 academic definition, is characterized by difficulties in limiting money and/or time spent on gambling which leads to adverse consequences for the gambler, others, or for the community.
Although some people view gambling as a moral flaw based on greed, the scientific research indicates that both indirect and direct factors contribute to an individual's potential to develop a gambling problem.
The indirect factors include genetic or inherited traits that can affect how the brain is wired, and environmental or learned risks.
On the genetic side, the research shows that a vulnerability to gambling problems is associated with a general vulnerability to the use and abuse of other substances like alcohol and drugs.
It also is related to certain mood disorders and higher risk taking in some individuals.
In a 2013 study by the Responsible Gambling Council, it was reported that problem gamblers are four times more likely to abuse alcohol and to smoke daily than recreational gamblers; they are almost twice as likely to have problems with illegal drugs.
Some indirect environmental risks that could influence problem gambling include: having an abusive or neglectful upbringing, parental or peer group involvement in gambling, less education, lower income, and the availability and acceptance of gambling by society.
Direct risk factors that can contribute to problem gambling include a lack of knowledge about gambling, and a person's belief in certain gambling fallacies or myths.
Problem gamblers, for example, sometimes believe falsely that they can use systems or strategies to beat the games.
The reality, however, is gambling outcomes are random and independent of past outcomes.
"The odds are biased against the gambler, and it is not possible to make money over the long term," says the study.
Studies also show that an "early big win" can encourage some gamblers to gamble more frequently.
As with all addictions, once a pattern is established, subconscious psychological conditioning strengthens the behaviour and make it progressively more difficult for the individual to "wilfully resist."
The person becomes preoccupied with thoughts of gambling, and plans opportunities to gamble.
"At a behavioural level, the person starts engaging in risky gambling practices such as playing more often and longer than intended, spending above planned spending limits, and chasing losses," the RGC study states.
Nigel Turner, a research scientist with the Centre for Addictions and Mental Health, knows the mathematical odds against winning in all formats of gambling.
"I've studied the math of most of the types of games available and played them. I get bored once I realize the mathematics don't work out," he said.
Nevertheless, he said some gamblers are hostile toward that message.
"I give talks, and people will question my knowledge of [slot] machines, which I find amusing," he said. "People are very resistant. They have their beliefs and they want to stick with them. They will say things like they are random, but they're not really random. That is because they don't understand what random is."
He noted too that Ontario Lottery and Gaming faces the same resistance from some customers when they promote responsible gambling.
"The OLG is doing a better job of putting information out to defeat some of the myths, especially around slot machines, where most of the problem gambling occurs. People are resistant to those efforts," Turner said.
"Many of them believe if the casino knows what they're doing, they are going to be cheated by the casino. They don't realize it is the game that's set up to take your money away. The casino doesn't need to do anything; just sit back and let the game progress. The game is designed to take your money away."
Turner said the same is true for so-called skilled games like poker.
"The casino and the best poker players in the room make the money," he said. "If you are not the best poker player in the room, you are going to lose more money by playing the skill game."
The risk factors for all addictions are fairly well known, and they are fairly common, Turner said.
"People who are unhappy, depressed, stressed or traumatized by past events are more prone to addictions. They tend to be the most vulnerable."
He pointed out that another group of people who are vulnerable to gambling problems are impulsive by nature, and gambling stimulates them.
"It actually allows them to feel normal while they play. It calms down their impulsivity, like drugs, for some people, do as well," Turner said. "The problem is that people who get too involved in addictive behaviours end up making life much worse for themselves. They start off with a problem and they make it a lot worse by draining their finances."
The dilemma with addictions is that the "go to solution" is the problem. So for problem gamblers, the way to solve their financial difficulties, he said, is to go gambling, without recognizing that as the problem itself.
Turner said that although the majority of people with addictions CAMH sees in its clinics are unhappy, they don't necessarily all start out that way.
"There are some people who start off as good time gamblers," he said. "The addiction doesn't start until they get into a vicious cycle where their losses begin to eat away at their self-esteem and they become depressed. At that point, they gamble because they're depressed, and they're depressed because of the gambling."
Both Turner and Burditt agreed that when a gambling problem develops over several years, the individual's behaviour becomes automatic, and they gradually lose self-control.
"It's not a rational thing once people get hooked on gambling. It is controlled by that part of the brain that is non-conscious, like breathing," Turner said.
The good news, according to the most recent study on problem gambling in Ontario, led by University of Lethbridge professor, Robert Williams, a leading authority on gambling related issues, is that the overall number of problem gamblers is dropping.
The study, based on a substantive survey of gamblers in 2011, identified the percentage of problem gamblers between 1.1 and 2.2 percent, down from three percent in 2003.
That translates in actual numbers to between 105,147 and 231,324 adult problem gamblers in Ontario.
Burditt said the number of problem gamblers who have sought help at the local addiction treatment clinic has remained fairly low and stable for several years now.
Nevertheless, because of the high level of risk, Burditt said the clinic will see someone who has been referred to them with a gambling problem within two business days.
While crimes such as fraud to support a gambling addiction attract the most public attention, the risks to the individual, his or her family and society are substantial.
In the 2013 study on problem gambling in Ontario, Williams and his research team quantified some of those risks using the 2.2 percent figure.
The three most commonly reported risks associated with problem gambling were financial problems, mental health problems, and relationship problems.
Bankruptcy was the most common discrete affect (4.5 percent) reported by problem gamblers.
Using the 2.2 percent figure, that translates into 10,410 consumer bankruptcies, 20.6 percent of the Ontario total in 2011.
Committing illegal acts (3.4 percent), contemplation of suicide (2.2 percent), and separation or divorce (1.1 percent) were the next most common outcomes attributable to problem gambling, according to the study.
Its authors wrote: "Again, assuming 231,324 problem gamblers, this would represent 7,865 illegal acts; 5,089 people contemplating suicide; and 2,545 separations and/or divorces each year attributable to gambling."
Finally, problem gamblers also have a much higher total monthly gambling expenditure than do recreational gamblers, according to the study, an average of $618.31 versus $55.85.
Both Turner and Burditt agreed, however, that problem gamblers can get their lives back to normal with treatment and counseling.
Turner said that because problem gamblers do not usually suffer any physical harm to their brains or organs that sometimes complicates drug and alcohol addictions, there is a good opportunity for complete recovery without any hangover mental problems.
"But you still have depression to deal with, and huge financial problems," Turner added. "Relapse also is a risk because addictions don't really go away."
*************************
Editor's note: Comments on the above article have been disabled due to persistent inappropriate postings. SooToday.com's View Room is available for general discussions. Please read our Terms of Service before commenting on any comment section of SooToday.com.