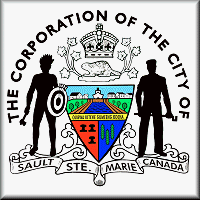 NEWS RELEASE
CITY OF SAULT STE MARIE
*************************
The Sault Ste. Marie Local Immigration Partnership will host the 4th Annual 'Racial Harmony' Immigration Forum on Thursday, February 20, 2014, at Grand Gardens North (former Riuniti Banquet Hall) located at 1324 Great Northern Road.
The Forum brings together representatives from all sectors, newcomers and the general public to: create awareness of cultural diversity and racial harmony, learn about new or enhanced programs and services, discuss community progress, and hear about newcomer experiences associated with moving to Sault Ste. Marie.
Presentations will include:
Cultural Competence Workshop – SickKids Hospital
Our Youth and Cultural Diversity - Algoma District School Board, Huron Superior Catholic District
School Board, and Conseil scolaire catholique du Nouvel-Ontario
Newcomer Panel
Business Start-Up – Economic Development Corporation
Accessing and Referral to Local Settlement Services – Sault Community Career Centre
Participants can visit with local service providers and cultural clubs to receive information about programs and services and learn how to get involved.
The 2014 Immigration Forum is intended to be a day of inspiration, education and growth.
For a detailed agenda, visit www.discoverthesault.ca
February 14 is the last day to register for the Forum.
Register by email to r.fox@cityssm.on.ca or by phone to 705-759-5485.
*************************