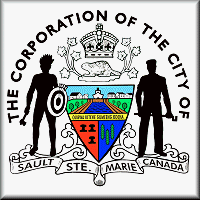 NEWS RELEASE
CITY OF SAULT STE MARIE
*************************
The City of Sault Ste. Marie is looking for your input
The City of Sault Ste. Marie is in the process of updating its Parks and Recreation Master Strategy Plan for the Corporation of the City of Sault Ste. Marie.
Citizens in our community have a diverse wealth of knowledge – your input will assist us in identifying the needs and priorities related to municipal recreation, parks, facilities and leisure services, over the next 5 to 10 years.
Have your say at our Community Open House:
Tuesday, March 4 in the Russ Ramsay Board Room – Civic Centre – 99 Foster Drive.
5:30 p.m. Overview – Parks and Recreation Master Plan 6-7:30 p.m. Community Open House
Complete our online survey at www.cityssm.on.ca – City Hall – Surveys or email your comments to parks&recfeedback@cityssm.on.ca.
For more information, contact the Community Services Department at 705-759-5310.
*************************