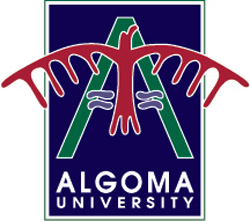 NEWS RELEASE
ALGOMA UNIVERSITY
**************************
Algoma University is pleased to host the 2014 Teaching and Learning Forum on April 24.
Drs. Dave Brodbeck and Craig Montgomerie are this year's invited speakers at the forum, which focuses on the pros and cons of using online support in teaching and learning.
The two scheduled presentations begin at 9:30 a.m. in the Great West Life Amphitheatre.
"In the past five years alone the world has seen a dramatic improvement on the quality of mobile internet devices, internet speed, and the content available. As a primarily teaching institution, Algoma University strives to offer excellent undergraduate programs, and it's in this spirit that the Teaching and Learning Committee decided to create a forum to discuss the pros and cons of using online tools in teaching and learning. This forum is simply part of the everyday effort and commitment that all faculty at Algoma University place on teaching and learning," said Dr. Pedro Antunes, Professor at Algoma University and Chair of the Teaching and Learning Committee.
Dr. Dave Brodbeck will deliver a presentation at 9:30 a.m. titled "The Blog Ate my Homework".
He will share his experiences with using social media tools that are freely available, including Twitter, Facebook, Google Plus, and Wikipedia.
He will argue that instead of restricting the use of such tools in class that we should embrace them.
Brodbeck is an Associate Professor of Psychology at Algoma U.
His research focuses on the evolution of cognition in many different species.
He has published articles on memory in rats, chickadees, pine siskins, juncos and even humans.
Dr. Craig Montgomerie's talk, beginning at 10:30 a.m., is titled "Myth vs. Reality in Online and Blended Learning".
He will highlight the many issues that individuals and institutions need to deal with as they undertake online and/or blended learning models.
Montgomerie is a Professor Emeritus of Instructional Technology in the Department of Educational Psychology at the University of Alberta, the President of Mentat Consulting Services Ltd., and an Instructor at Athabasca University.
He has been involved in the application of computer technology in education since the early 1970s.
Since 2003, Montgomerie has acted as an external evaluator of proposed and existing distance education programs for a number of provincial accreditation agencies.
In 2013, he was made a fellow of the Association for the Advancement of Computing in Education: "In Recognition of Outstanding Leadership & Service to the Profession and AACE".
The Forum is free and open to the public. For more information, please contact Dr. Pedro Antunes at pedro.antunes@algomau.ca or at 705-949-2301, Ext. 4379.
About Algoma University
Algoma University offers a wide variety of liberal arts and sciences degree options including programs in Psychology, Social Work, Computer Science, Business Administration, Fine Arts, Community Economic & Social Development, and Biology in Sault Ste. Marie, Brampton, Timmins and St. Thomas.
As a partner with Shingwauk Kinoomaage Gamig, Algoma U is committed to respecting Anishinaabe knowledge and culture.
Algoma University has launched its Essential Elements Campaign to expand its campus and offer more scholarships and awards to students. To learn more, visit www.algomau.ca.
**************************