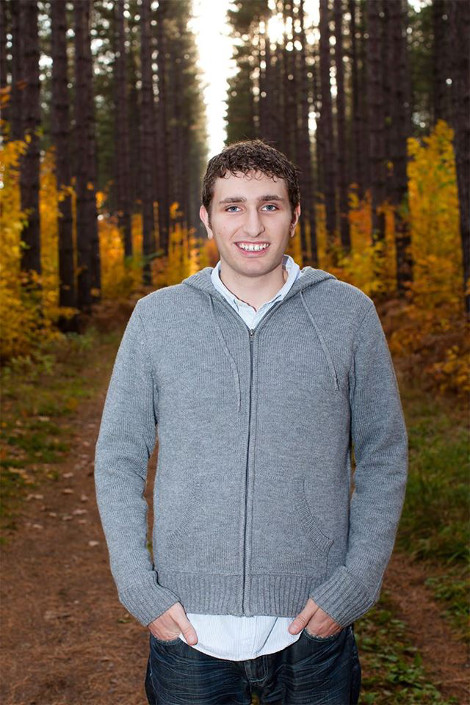 Sometime over the last few days, a new name has appeared on the list of mayoral candidates for the coming municipal election - Anthony Pagnotta.
Who is this relative unknown who plans to challenge incumbent Mayor Debbie Amaroso?
Pagnotta tells us he's a 26-year-old delivery manager at business software development firm Webfilings who is sick of being an "armchair activist."
"I'm taking this as an opportunity to make a difference in this town, so I thought I'd step up and run for mayor," said Pagnotta.
The Algoma University computer science graduate said he hopes to represent youth, who he said often complain about issues like potholes and brown drinking water but don't make a serious effort to change things.
He said he also sees people with science and technology backgrounds as underrepresented in municipal politics.
"There's a lot of scientists in our community, there are a lot of computer scientists in our community and I don't think a lot of them are actively involved in our politics, other than possibly voting," he said.
Pagnotta said he has some political experience from high school and isn't a complete stranger to council chambers, having attended "very few" council nights.
Pagnotta said he has a masters in computer science from University of Western Ontario and manages engineers at the Webfilings offices in the Sault and Saskatoon.
"I'm interested in making a difference in the Sault. I feel like my skills and enthusiasm for delivering change can be beneficial to this town," he said.
The municipal election takes place on October 27 and, so far, Pagnotta and Amaroso are the only candidates to have filed their papers, according to the city's website.
(PHOTO: Anthony Pagnotta is pictured in an updated (and undoubtedly more mayorly) photo he kindly supplied to us. The previous one is in the photo gallery below)