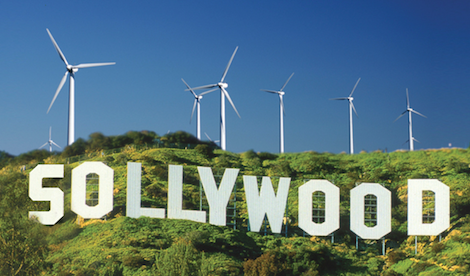 A proclamation read by Sault Mayor Debbie Amaroso during last night's city council meeting officially declared the city "Sollywood."
The reference celebrates the many feature-length films that have been shot locally.
Sault Ste. Marie's growing reputation as a filming hotspot for the entertainment industry has extended to include Sault College.
Two full-length Canadian productions were shot there this past summer.
Swearnet was shot in the Student Learning Commons in August and featured the Trailer Park Boys, a college news release notes.
That was followed by Pride of Lions, a film set in Afghanistan, which had actors dressed in army-like attire on campus.
College staff and students starred in both.
Partnerships between Sault College and the film industry have resulted in other films being shot on campus, too.
The list includes Capitalism, The Story of Luke and Compulsion.
In Compulsion, culinary and hospitality faculty at the college, as well as the professional kitchens on campus, provided expertise and support for food preparation scenes.

The college will launch a two-year digital film production program in September.
Students with gain skills for professional and independent digital film and television production.

"Where possible, this new full-time offering will take advantage of the unique opportunities that the Sault, Algoma region and college provide," says Candice Day, lead developer of the program and instructor of film courses at the college. "In celebration of the continuing success of the film industry here in Sault Ste. Marie with so many major feature-length films being shot and supported locally, the new digital film production program at Sault College will serve a very interested niche in our community."

To commemorate the launch and declaration, the college will host a free "shorts" film screening on campus, as well as a program information night on Thursday, November 29 in the Multimedia Centre (M1030) in Essar Hall on campus.
"There's a Hollywood in California, a Bollywood in India, a Nollywood in Nigeria," said Susan Hunter, director of external relations at the college and co-creator of the declaration idea, "so it was only fitting for us to claim the name 'Sollywood' to recognize the growing number of films shot on location at Sault College and around the community."
For more information on the digital film program at Sault College or the upcoming shorts film screening, contact the recruitment office at 705-759-2554, ext. 2222.