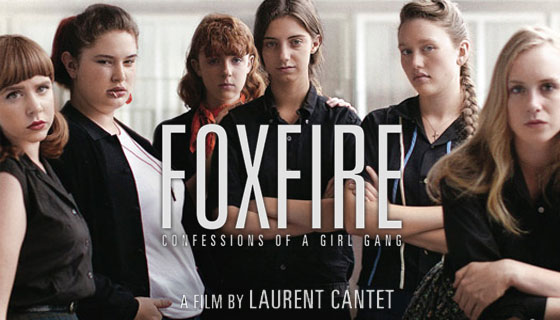 Celebrating its 15th anniversary, the Shadows of the Mind Film Festival is gearing up to showcase some of the world's best cinema.
"Shadows of the Mind is no ordinary film festival..." Click here to read more from co-director Bill MacPerson.
To watch an interview with Bill and Jasmyn from last Wednesday click here.
Lineup for Shadows of the Mind 2014: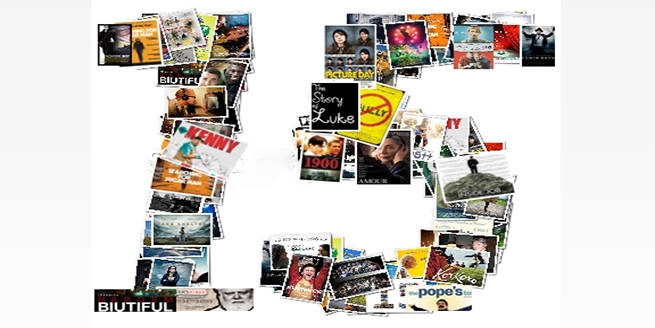 (Pre-Shadows) Tuesday Feb. 25

- The Crash Reel - 7:00 pm - Sault College Media Centre. Admission is by donation. Proceeds to Rainbow Camp for LGBTQ & Allied Youth
This eye-popping, yet intimate, story of U.S. champion snowboarder Kevin Pearce. Directed by: Lucy Walker
~ Wednesday February 26 ~

- Of Two Minds - 12:15 p.m. The Grand Theatre. Free Admission
Take your best day...and your darkest moment...and multiply by a million. Directed by: Doug Bush, Lisa Klein

- What about Bob? - 2:30 p.m. The Grand Theatre. Free Admission
Comic wizard Bill Murray teams up with Academy Award winner Richard Dreyfuss in an outrageously wild comedy that's sure to drive you off the deep end! Directed by: Frank OZ
-
Cas & Dylan
- 8:00 p.m. Sault College Media Centre
Richard Dreyfuss stars as Dr. Cas Pepper, a curmudgeonly surgeon whose only companion in life is his small dog. Directed by: Jason Priestley
~ Thursday February 27 ~

- Nebraska - 12:15 p.m. Galaxy Theatre
After receiving a magazine sweepstakes letter in the mail, Woody Grant (Bruce Dern) thinks he's struck it rich, and convinces his son, David (Will Forte), to drive him to Nebraska to claim his winnings. Directed by: Alexander Payne

*Nominated for six Oscars including: Best Picture, Best Actor, Best Supporting Actress, Best Director, Best Cinematography, and Best Original Screenplay.
- 3rd World Canada - 5:00 p.m. The Grand Theatre
Kitchenuhmaykoosib Inninuwug (the people of the lake) is a remote Native community bound by reserve laws in the forgotten North of Ontario. Directed by: Andrée Cazabon

- Short Term 12 - 7:15 p.m. The Grand Theatre
The story is told through the eyes of Grace, a twenty- something supervisor at a foster-care facility for at-risk teenagers. Directed by: Destin Cretton

*Winner of 26 Awards and Distinctions

- The Broken Circle Breakdown - 9:30 p.m. The Grand Theatre
Elise and Didier fall in love at first sight. She has her own tattoo shop and he plays the banjo in a bluegrass band. Directed by: Felix Van Groeningen
*Academy Award Nominee - Best Foreign Film
~ Friday February 28 ~

- Not Criminally Responsible - 9:00 a.m. The Grand Theatre
The film tells the story of a troubled young man who stabbed a complete stranger six times whilegripped by psychosis. Directed by: John Kastner

* Panel discussion to follow film

- Hepatitis C: The Silent Epidemic - 1:30 p.m. The Grand Theatre. Free Admission (donations or canned food gratefully accepted). Proceeds to Soup Kitchen
This film visits the lived experiences of those infected with Hepatitis C and those cured of the disease.

- (Blast from the past) C.R.A.Z.Y. - 5:00 p.m. The Grand Theatre

A middle-class teenage misfit living in 70s era Montreal dreams of abandoning his familiar hometown surroundings to seek a brighter future. Directed by: Jean-Marc Vallee

* From The Shadows vault. This 2005 film is winner of 25 international awards.
- Blue Jasmine - 7:45 p.m. The Grand Theatre
After divorcing her con man husband Hal (Alec Baldwin), Manhattan socialite Jasmine (Cate Blanchett) is left completely depressed and penniless Directed by: Woody Allen
* Nominated for 3 Academy Awards

- Sex After Kids - 9:45 p.m. The Grand Theatre

An ensemble romantic comedy about what happens when you're too tired, uninterested, or annoyed to seduce the person you love, loathe, orhaven't even met yet. Directed by: Jeremy LaLonde
~ Saturday March 1 ~

- Dallas Buyers Club - 9:45 a.m. Galaxy Theatre

Matthew McConaughey stars as real-lifeTexas cowboy Ron Woodroof whose free-wheeling life was overturned in 1985 when he was diagnosed as HIV-positive and given 30 days to live. Directed by: Jean-Marc Vallee

* Nominated for 6 Oscars

- The Secret of Kells - 12:45 p.m. The Grand Theatre
Young Brendan lives in a remote medieval outpost under siege from barbarian raids. But a new life of adventure beckons. Directed by: Taika Tomm Moore, Norma Twomey

* Animated movie, recommended for 8 years and over.

- The Act of Killing - 2:30 p.m. The Grand Theatre
The filmmakers examine a country where death squad leaders are celebrated as heroes. Directed by: Joshua Oppenheimer

* Academy Award Nominee for Best Documentary Feature

- Empire of Dirt - 5:00 p.m. The Grand Theatre
Three generations of Canadian Aboriginal women confront the past. Directed by: Peter Stebbings
- All is Lost - 7:30 p.m. The Grand Theatre
Deep into a solo voyage in the Indian Ocean, an unnamed man wakes to find his 39-foot yacht taking on water. Directed by: J.C. Chandor

* Golden Globe winner. Nominated for an Academy Awards and 19 international awards.

- Good Vibrations - 9:40 p.m. The Grand Theatre
As the bloody sectarian violence of the Troubles tears apart 1970s Belfast, fanatical music lover Terri Hooley (Richard Dormer) stages his own kind of protest: he opens a record shop. Directed by: Lisa Barrows D'SA, Glenn Leyburn

* Nominated for British Academy Award, winner of 3 awards of distinction.

~ Sunday March 2 ~

- FoxFire - 9:00 a.m. Galaxy Theatre
Upstate New York, 1953, a working class neighborhood in a small town. In this violent post-war culture controlled by men, a group of headstrong teenage girls unite into a sisterhood of blood: they form the Foxfire gang. Directed by: Laurent Cantent

* Special Guest Appearances by Katie Coseni (Maddy) and Madeleine Bisson(Rita)
- Medora - 12:45 p.m. The Grand Theatre
Medora follows the down-but-not-out Medora Hornets varsity basketball team over
the course of the 2011 season. Directed by: Andrew Cohn, Davy Rothbart
- A Hijacking - 3:00 p.m. The Grand Theatre
The cargo ship MV Rozen is heading for harbor when it is hijacked by Somali pirates in theIndian Ocean. Directed by: Tobias Lindholm
- Inequality For All - 5:15 p.m. The Grand Theatre
"In January 1964, President Lynden B. Johnson declared a "war on poverty." Fifty years later, we're seeing a war on the poor. Directed by: Jacob Kornbluth
- Gabrielle - 7:30 p.m. Galaxy Theatre

A tender drama about a developmentally challenged young woman's quest for independence and sexual freedom. Directed by:Louise Archambeault
* Canadian Oscar Nominee
Visit shadowsfilmfest.com
* * * * *
Proudly sponsored by SooToday and Local2!