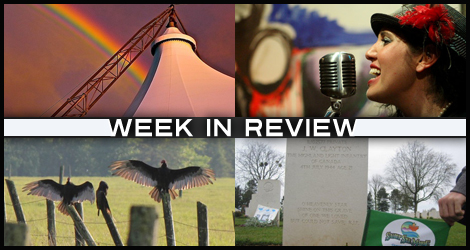 Weekend Rewind 6.8.12
Welcome to our weekly wrap-up of the week that was.
Sometimes life is just too hectic to take it all in, we understand and have compiled the events of the last week for your weekend viewing pleasure.
*******************************
Mr. Bradbury would have loved the concept of this project we watched on YouTube:
What speed do you read?
Take this quick interactive test to find out how you compare to national averages,
But be warned, if you just read the words fast to try and score high, you will be sent back to the beginning to do it right.
***********************************************************