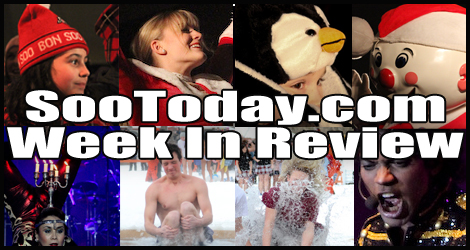 Weekend Rewind 2.17.12
Happy Family Day long weekend!
Here is a compilation of the events of the last week for your leisurely long weekend viewing pleasure.
**********************************
SooToday turned 10 years old this month!
A big thank-you to all the SooToday,com viewers and clients for your support over these last 10 years!
Let's take a blast back to February 2002 when SooToday.com first started rolling out news to Sault Ste. Marie and the world wide web. .
My, how things have changed.
Flashback to Feb 12 2002: Expansion approved for O'Aces Bar
Feb 12 2002: Wheel falls off bawating school bus
Feb 14 2002: Joe Fratesi/Mayor emails leaked to the media.
Feb 17 2002: SooToday makes a major announcement (ha!)
Feb 17 2002: National Press writes about Soo's 'couch surfers'
Feb 18 2002: Former Saultite Harvey Kirck dies
**********************************
Most viewed news story this week was this one.
National news stories of the week:
'Wheels' from Degrassi died in Hamilton at 35, it happened years ago, yet it wasn't reported?
A mountie a motorcyclist, and quite a story
Arrest made in creepy Pickering 'confinement room' mystery
Canada lost legendary sportswriter Trent Frayne
Mess with the Internet and it's going to mess with you
Public Safety Minister Toews wants to know how his divorce records got on Twitter
Lessons from Ocean Ranger 30 years later
OPP called in to investigate the province's troubled air ambulance service.
Sask. man takes 9 years to dig out basement with remote controlled bulldozers and dump trucks
Here's video proof of the excavation:
Also this week:
Brazen robberies investigated.
Heavy fines after MNR sets deer decoys on the shoreline near Blind River.
Police uncover grow up on Pim.
Distracted drivers were on the radar.
Extensive fire damage reported to a home on Edison.
Seedy Saturday is slated for March.
Sears drops the ball - on prices.
SOOTODAY.COM FEATURE STORIES THIS WEEK: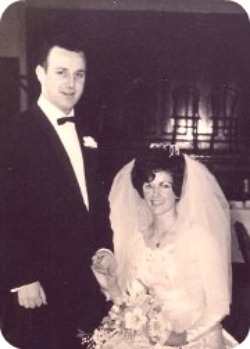 Dave and Christine Abbott
.....shortly after their marriage in 1966, the Abbott's immigrated to Canada from Glasgow Scotland in 1967...
...in Scotland, Dave worked as a welder in the shipyard on several war vessels since the young age of 15...
...I have always been an optimist. I approach life with a sense of humour because to be honest, there is humour in everything,..
..Canada has been good to us...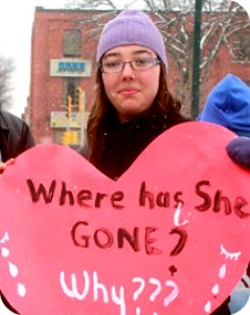 Remembering 572
...we live in Canada, why are there more than 500 missing or murdered women?...
...first Nations women currently missing in Canada is now 572...
...what's worse...no one is looking for them...
...If a white middle-class woman goes missing, look at the amount of resources that go into finding her...
Also this week:
Rob Majury shared a Valentines sweetheart story.
It was announced when Michaels will be open!
The Salty Mollies announced they are hosting auditions for new members.
What's straw gold in colour with a rich white cap of long-lasting foam?
Camille Venn was the top fundraiser for this.
We posted stunning photos of acrobatics and the King of Pop.
Here's a look at 32 fun photos of splish, splash brrrrr.
Latin Lovers united for Fiesta!
Last Saturday the world tragically lost The Voice.
We've seen her heavily produced video renditions, here is Whitney at a charity event singing her biggest hit live.
Also this week:
Nominations for this now being accepted.
We heard some news about Edwards Mine, near Wawa.
You can vote now for youth initiatives.
Cameron Alex and Jaime are golden Cadets.
It was announced that young local artists will gain summer employment while beautifying the city.
We giggled at these little old ladies in kindergarten class.
The Algonquin Hotel received something special.
Canadian Aviation Award goes to?
There was a luncheon at the casino to celebrate this.
Trustees approved new secondary school name.
What happens when pro wrestler Terry Funk asks for a chair? Watch this YouTube video to find out.
.Also this week:
Hey didya hear? Ontario has huge $$ problems.
What do you think Ontario's deficit is now?
Time to level with people about Ontario's finances.

The Drummond Reort dropped.
OPSEU reacted.
Mayor Debbie reacted.
This was first spotted 47 years ago.
Loyal reader Tom Brason questions the legality of the grotto.
The Grotto survey results came in.
It was announced that St Mary's College to stage Our Town.
Decisions, decisions for St. Mary's Paper.
Ron Schinners wrote a letter to the mayor.
John Willcock sent in a picture of his Shingwauk hawk.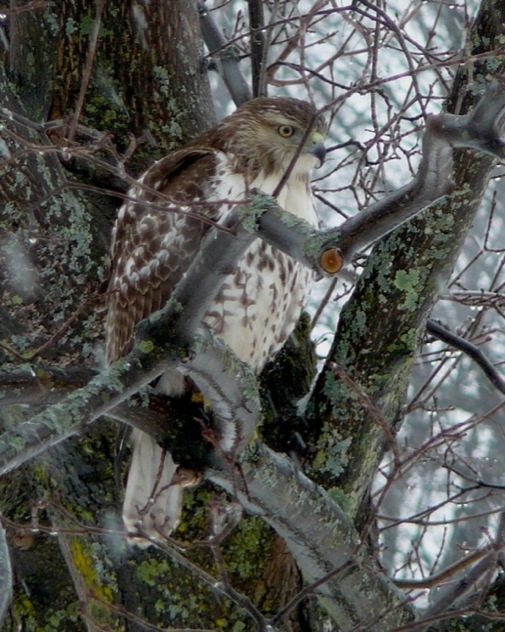 Also this week:
Some folks had some power issues.
Want to learn about what makes Canada's fastest-growing companies tick? Click Here.
A Glock pistol and Maverick shotgun were stolen, cash reward for your anonymous tip.
The Shadows Art Show is calling all local artists.
We found out about Chili, Cake and Zach.
École secondaire Notre-Dame-des-Grands-Lacs students claim top spot.
~~~~~~~~~~~~~~~~~~~~~~~~
We lit a candle by our computer in honour of all those we lost from our community...
Dr. Jacquelyn Peitchnis, Thérèse LaPierre, Allan McNaught, Romeo Thibeault, Deryl Biron, Mary Enosse, Anita Vanderloo, Gerry Arthur, Maria Mannarino, Inez Venturi, Peggy Szucs and Ed Gaudette.
We received the following email from a loyal viewer:
On February 7, 2004 my precious daughter was taken away. It is hard to believe that it has been 8 years since she was killed at the I-500, at times it still feels like just yesterday! I love her and miss her and hope that she is doing well wherever she is.
-Cecile Burke.
*******************************
Previous SooToday.com Weekend Rewinds