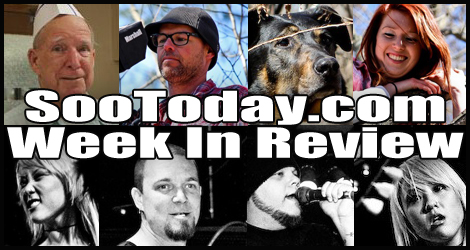 Weekend Rewind 4.13.12
Welcome to our weekly wrap-up of the week that was.
Sometimes life is just too hectic to take it all in, we understand and have compiled the events of the last week for your viewing pleasure.
***************
SooToday talked with Adam Kendrick, stage manager for Cirque du Soleil's Quidam.
We showed you over 30 photos of a tribute for musician Dave Gold.
New taxi company licensed if conditions met
Property tax hike decision was reached.
We found out the city used surplus to reduce our taxes.
Long gun registry is a goner.
Veteran news man Mike Wallace died at 93.
Teresa Parker sent photos from the 45th annual St. Joseph Island Maple Syrup Festival.
FEATURE STORY THIS WEEK: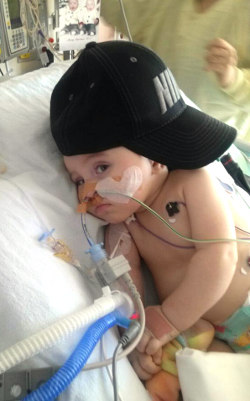 Sault toddler holds out against crippling disorder
....before long, Noah was in Toronto's Sick Kids Hospital undergoing a battery of tests...
...doctors classified Noah's condition as "severe" and said he was showing symptoms that were not often seen in a child Noah's age....
...There is no history of this condition in our family on either side...
****************
Also this week:
Knights of Alloy had troubles with Chuck.
We found out what a teenager can accomplish in seven years.
Donna Hopper spotted strange things in trees and took photos of them.
More burger was recalled
Da Prat is back.
Root River golf opens earlier than...ever.
We saw twisted metal near Bellevue park.
It was the 95th anniversary of the Battle of Vimy Ridge
The demise of Ontario Northland prompts petition
Fiddle champ Scott Woods is coming to town.
The Alzheimer Society has something for all the luxurious ladies out there.
Thunderbirds win NOHL title! (photos)
Sault College athletic awards were announced.
OFF-SITE OF THE WEEK:
This weekend marks the centennial anniversary (April 15th 1912) of the loss of the "unsinkable" Titanic .
The History Press has set up a twitter feed with tweets from the perspectives of the captain, various crew members and passengers that you can follow along online in real time.
Click here to Experience Titanic's epic journey with minute-by-minute tweets as if from on board the ship itself.
The YouTube video below is genuine newsreel footage from 1912.
Here is James Cameron explaining his banana peel theory.
Here is a video clip of James Cameron showing new CGI of impact with the iceberg.
Below is an independent film The Last Signals, relaying the point of view of the Marconi Telegraph Operators aboard the great ship that fateful day.
Also this week:
We found out how the Sault Girls hockey did their first season.
We told you to watch out for those potholes or this may happen.
Debate continues for Grade 7-8 students at CASS.
An Earth Day Musical Celebration was announced.
Bear mace used in home invasion.
Youngster accused of setting fire.
A police pursuit ended in a fatality.
We found out how Frank D'Angelo's newest single is doing on the charts.
Have a look at this video and share the memories of CARHA 2012:.
Have a look at 20 photos from the bridal expo held at the Bushplane Centre.
Algoma U voted down "block plan".
Are gas prices the reason bridge traffic is up?
SSMIC announced newest incubator client.
Tuesday saw an emergency rescue from Lake Superior freighter.
David Root took a look a short-cuts and how they can kill.
We found out the Soo Lacrosse Club will attempt to set a World Record
Next week is the Sault's big 100th anniversary, find out what is happening to celebrate.
~~~~~~~~~~~~~~~~~~~~~~~~
We lit a candle by our computer in honour of all those we lost from our community...
Adolf Kienitz, Earl Corbett, Richard Mandolesi, Steve Kozak, Scott Petty, Angela Fortino, Rose Jolliff, Norman Woods, S. Ian MacKnight, James Haynes, Connor Massicotte, Christina Allen, Guido Parissenti, John Love, Reita Lapish, Yvonne Jackson, Susane Zimmermann, Marlene Savoie, Alfredo Purificati, Barry Hope, Leo Belair and Norval Akiwenzie.
Previous SooToday.com Weekend Rewinds