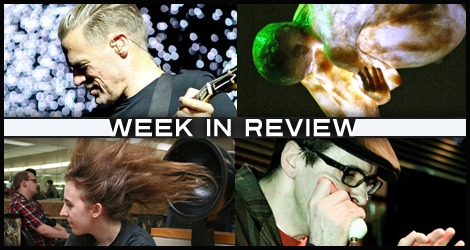 Weekend Rewind 5.11.12
Welcome to our weekly wrap-up of the week that was.
Sometimes life is just too hectic to take it all in, we understand and have compiled the events of the last week for your viewing pleasure.
*******************************
Passport for Unity event at Essar a massive success. (photos)
Donna Hopper went to the Bryan Adams concert and took awesome pics!
Drag It Out was anything but a drag. (photos).
We saw A Hinterbrane Project: Transient Phases III, by Michael Burtch.
Wildfires! A Firefighting Adventure in 4D received film awards. (video)
Feature Stories of the week: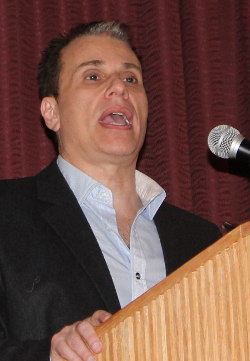 Michael Landsberg's career got him off his couch
You might not pick Michael Landsberg as an ideal candidate to speak with people about depression, but you would be wrong.
Landsberg, host of TSN's Off The Record, made his battle with depression public in 2009 during an interview with former NHL player Stephane Richer.
I really could care less what people think about me," said Landsberg,
Maybe that's one of the reasons I'm well suited to talk about depression.
Read the rest here.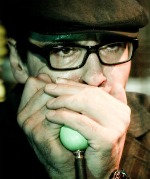 Al Wood comes home and Blues Festival announcement
I honestly thought that every kid had a harmonica all the time and that everyone
played it
As the front man and main songwriter for Al Wood and the Woodsmen, he was in town this past weekend to celebrate the band's second release, Right On Cue.
The crowd was treated to special guest performances by Jay Case and Rusty McCarthy...
Read the rest here.
Also this week:
We found out an unusual death at SAH is under investigation.
A Town Hall meeting was announced for those concerned about this.
Lansing casino is a go!
We found out the MNR will no longer arrange for the trapping and relocation of nuisance bears.
Beastie Boys co-founder Adam Yauch passed away.
We applauded the winner of the Ontario Leading Women, Building Communities Award.
Downtown saw a colourful change. (photos)
After 13 years the owners of this announced retirement.
Crimson Ridge has been sold!
Over 50 organizations spoke out against this.
Want one:
Also this week:
Buckle up, summer road construction is underway.
This project in Sault Michigan should be completed by June 8
The U,S. and Canada announced plans to increase NEXUS benefits.
We found out when the final decision for CASS will be.
We were proud of Grade 12 student Cameron Aitken.
Winners announced for the Sault Symphony Young Artists' Competition.
Mustang Sally's Spring Gala details announced.
The Massey Area Museum is getting $46,328 for this.
We found out who's receiving Algoma U's honorary degree this year
There was an update about those annoying loud TV commercials.
Speaking of commercials, check out this bad-vertising from Roller Kingdom in Reno, Nevada:
Also this week:
NE LHIN hosted first-ever Virtual Coffee Break Panel for Mental Health Week.
The city asked if you were ready for an emerg?
The Red Cross offered a check list to prepare a home disaster kit:
The OMA released a statement about restaurant menu's.
Last weekend the annual MS walk was held.
Local youth took their own photos of a concern, youth issue, or community success story. (photos)
Thousands of jobs coming to Northern Ontario?
We were shown what $170,000 worth of crack and pot looks like.
If you have these in your freezer don't eat them!
One-day train event announced.
Vin Greco, wine columnist, talks about the new LCBO this week.
~~~~~~~~~~~~~~~~~~~~~~~~
We lit a candle by our computer in honour of all those we lost from our community...
Audrey Parr, Audrey Lay, Enis Laity, Donald Watt, Vito Fragomeni, Peter Fields, Bryan Kelly, Regina Holroyd, John Wozny, John DelMonte, Louise Tait, Debbie Craig, Bernice Cameron, Harry Evans, Taylor Myles, Algesa Stocco, John Gauthier, Douglas Boston, Jean Hunt, Terry McNeill, Elizabeth Prosser, Yves Comeau and Tony Cesare.
Previous SooToday.com Weekend Rewinds