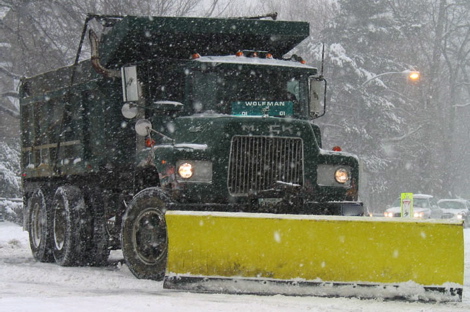 Environment Canada has added - Espanola - Killarney - West Nimissing - French River to the snow squall warning issued earlier for Searchmont - Montreal River Harbour - Batchawana Bay - Agawa and Lake Superior Park - Wawa - Pukaskwa Park.
The snow squall warning is immediately below.
That warning is followed by a concurrent special weather statement covering a larger area.
*************************
Snow Squalls early this morning

Persistent snow squalls continue to affect areas east of Lake Superior and northeast of Georgian Bay near French River.
10 to 15 centimetres are possible locally along with near zero visibilities in the heaviest bands.
Conditions are expected to improve later this morning.
*************************
Special weather statement for Marathon - Schreiber Wawa - White River - Pukaskwa Searchmont - Montreal River Harbour - Batchawana Bay Agawa - Lake Superior Park:
Flurries at times heavy continuing into tonight.
A weak low pressure system is crossing northern. Winds passing over Lake Superior in association with the low is creating conditions ideal for lake effect flurries north and east of the lake.
For areas to the north of Lake Superior, the lake effect flurries should taper off this evening with only a few more centimetres expected, but continue through the night for regions to the east.
The meandering nature of the location of the heaviest flurries is expected to limit accumulations somewhat.
However, accumulations may reach and possibly exceed 10 centimetres locally.
A persistent snow squall has formed just to the west of Wawa.
A snow squall warning is currently in effect for this area.
Please monitor the latest forecasts and warnings from Environment Canada.
*************************