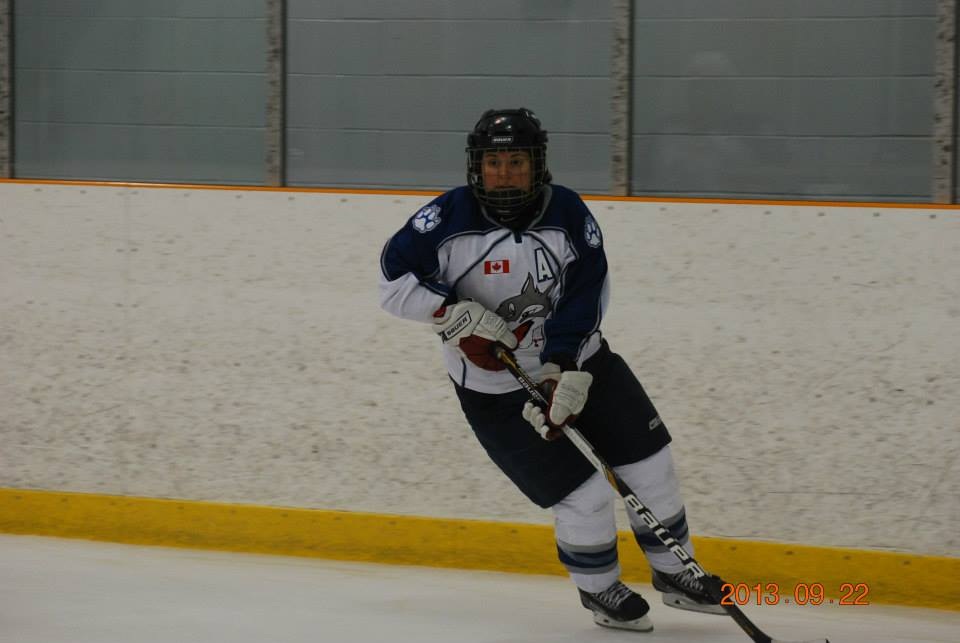 Written by Nickee Rancourt

Tanya Lamon is heading to Mexico City March 2-8, 2014, to represent Canada in the first ever Pan American women's hockey tournament.
She currently plays for the Sudbury Lady Wolves Senior "A" team, which consists of women ages 18-25, and she serves as an assistant captain for the team.
Throughout her four-years of play for the Lady Wolves organization, the team has won many tournaments. Also on this team is Lina Perrier from Dubreuilville.
Brian Band, head coach for the team, was contacted by the OWHA to see if his team could commit to attending this event if selected.
The girls were all in.
The Lady Wolves were one of a few teams being considered. And as luck would have it, the OWHA selected them to represent Canada.
The tournament will also feature teams from the United States, Mexico, Argentina, Chile, Brazil, Uruguay and Columbia.
The former Wawa Travellers player Lamon states this is a "dream come true to represent Canada at an International Tournament. It's also a once in a lifetime opportunity to play hockey in Mexico! I'm not sure what the competition will be like, but looking forward to the battle between us and Team USA."
Lamon, who has played in all 37 games with the Lady Wolves this season, has 20 goals, 30 assists and four penalty minutes.
Throughout most of her minor hockey career with the Travellers she wore the #9 jersey and I had the pleasure of being on the bench with her for almost every game she played during that time.
There were not nearly as many girls involved in minor hockey then as there are now and Lamon was always recognized everywhere we went.
She was just as rough and tough as the boys on our team and she could also out-skate and out-score just about anybody so it's no surprise that she is getting this opportunity. I couldn't be more proud of her!
When Lamon reached midget age (15), she left to play for the Brampton Jr. Thunder Intermediate AA team in the Provincial Women's Hockey League.
She played with them for three years while finishing high school.
She then continued on to her post-secondary education at Neumann University in Aston (Philadelphia), Pennsylvania and completed one year there before returning to Northern Ontario.
Lamon currently attends Laurentian University's Sports Administration Program.
Her mom and dad will be going to Mexico with her and the team.
Louise and Derek both say they have invested many years into their daughter's hockey and are excited for the opportunity to see all of Tanya's hard work pay off as she represents Canada in Mexico.
"Being in Mexico with her to cheer her and the team on will be an amazing experience," they say.
As of now we are unsure of any of the games will be televised but I am hopeful that TSN will at least be covering the outcomes of the games.