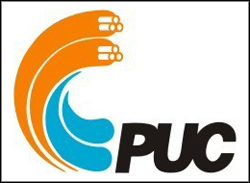 NEWS RELEASE
PUC SERVICES INC.
*************************
Water main break and discoloured water advisory - Trunk Road
SAULT STE. MARIE, ON (June 1, 2014) - PUC customers in Sault Ste. Marie are advised that due to a water main break on Trunk Road, discoloured water in the east end has been reported as a result of this incident.
PUC crews are working to repair the break.
During the repair process, traffic flow will be restricted on Trunk Road (in front of Superior Dodge) while crews conduct repairs.
This traffic restriction is necessary to ensure the safety of repair crews as well as the travelling public.
We apologize for this inconvenience to our customers, and wish to thank everyone for their understanding and cooperation.
*************************