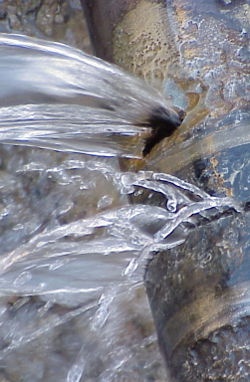 NEWS RELEASE
SAULT STE. MARIE PUC
*************************
Water main break on Penno Road
SAULT STE. MARIE, ON (7 February, 2014) - At approximately 3:30 a.m., a water main broke in the vicinity of Penno Road.
As a result 111 customers had their water services interrupted.
PUC emergency crews were dispatched early this morning and have started repairs.
During the repair process traffic flow will be restricted on Penno Road while crews work.
This traffic restriction is necessary to ensure the safety of repair crews as well as the travelling public.
The streets affected by the service interruption are:
St. Patrick Street

Sunnydale Road

Penno Road

Holden Street

Sherwood Parkway

Silverdale Avenue

1046 Peoples Road (apartment building)
*************************