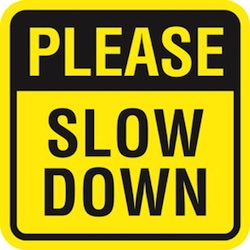 NEWS RELEASE
ONTARIO PROVINCIAL POLICE
*************************
(BLIND RIVER, ON) – The Ontario Provincial Police want to remind motorists that winter is not letting go easily.
Recent weather patterns and temperature fluctuations can cause road conditions to vary drastically within the East Algoma area.
Precipitation can also change quickly from rain to snow then to freezing rain with little notice.
The OPP urge motorists to continue to drive according not only the road conditions but also to the weather conditions.
Be alert and ready to expect the unexpected when driving this time of year.
*************************