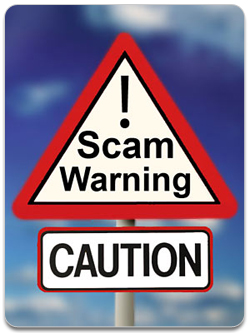 NEWS RELEASE
SAULT STE MARIE
POLICE SERVICE
*************************
The Sault Ste Marie Police would like to advise the public about an ongoing scam involving fraudulent communications from the Canada Revenue Agency (CRA).
Police have received reports from residents having received phone calls appearing to be from the CRA.
The calls indicate that the CRA owes them a refund or the receiver owes the CRA back taxes, which are to be paid immediately.
The communications go on to instruct the receiver to provide personal information in order to receive a refund or pay an outstanding bill.
Here are some tips to remember when you are in receipt of any communications appearing to be from the CRA:
Do not take immediate action, instead verify that what you are being told is indeed the truth.
Remember, you can always call the CRA yourself to confirm that the information you are being told is accurate.
For more information regarding frauds and scams involving the CRA visit the Canada Revenue web page at https://www.cra-arc.gc.ca/ntcs/bwr-eng.html
Anyone who has received such communication, or feels they have been victimized, is encouraged to contact the Sault Ste Marie Police at 705-949-6300 to report this activity.
*************************
If you have any information regarding these crimes, or any other crime, call Crime Stoppers at 705-942-7867 or 1-800-222-8477 (TIPS).
Submit an e-tip from the Crime Stoppers' website at www.saultcrimestoppers.com or text keyword SSM with your tip to 274637.
Text STOP to 274637 to cancel. Text HELP to 274637 for help. Message and data rates may apply.
**************************
To read more city police news, please click here.