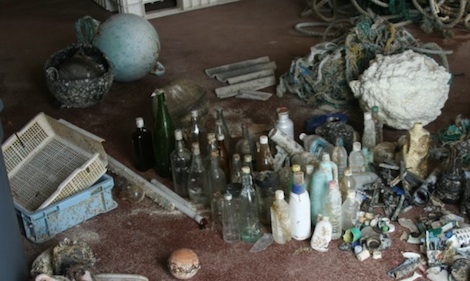 Another way to help protect the Great Lakes is now available.

The Great Lakes Guardian Community Fund provides grants to community groups for activities such as cleaning up beaches or shorelines (example of debris shown), restoring wetlands or creating a coastal or riverside trail, a provincial government news release advises.
The program makes available up to $25,000 per project for local actions to protect the Lakes and streams that flow into them.
Not-for-profit groups such as service clubs, environmental groups and scout troops are eligible.

Applications for the first round of funding will be accepted until October 12, 2012.
Moe information is avilable by clicking here.