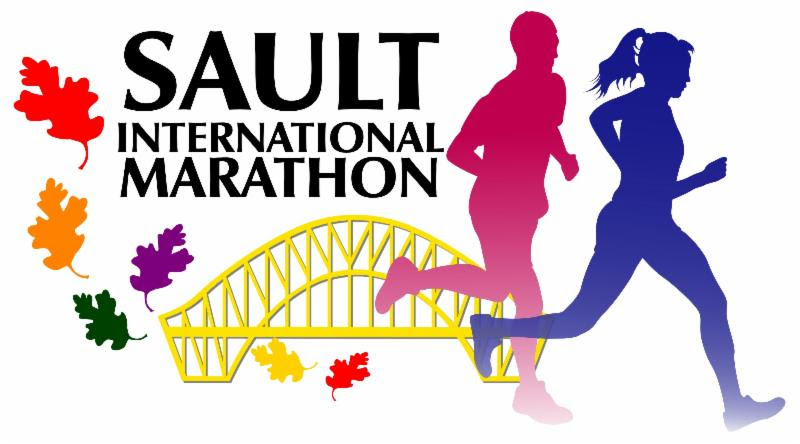 NEWS RELEASE
SAULT AREA CHAMBER OF COMMERCE
*************************
Register online for the 2014 Sault International Marathon on Saturday, September 27, 2014.
There will be a 5k Run/Walk, Bridge Run, Half Marathon, and Full Marathon.
Each year we look to enhance the Marathon and that includes the name change to Sault International Marathon for 2014.

Not only has the name changed, but the route will also be changing for 2014.
Don't worry, the 10k, Half-marathon and Full-Marathon will still be able to run over and back the International Bridge that connects Sault Ste. Marie, Michigan to Sault Ste. Marie, Ontario.
Finisher medals are awarded to all finishers with the top three finishers in each age group receiving awards designed specifically for our event - a little piece of the International Bridge!
Each award will have a unique I-beam from the International Bridge, a very special piece of Sault Ste. Marie.
All participants will receive a finisher's medal.
There will be male and female categories in each race in each of the following age groups: 0-9, 10-15, 16-19, 20-24, 25-29, 30-34, 35-39, 40-44, 45-49, 50-54, 55-59, 60-64, 65-69, 70-74, 75+.
Shirt sizes are only guaranteed if registered prior to September 1, 2014.
To register click here, or for more information visit www.saultmarathon.com.
*************************