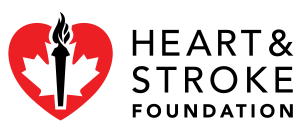 NEWS RELEASE
HEART & STROKE FOUNDATION
**************************
We've all been affected by heart disease and stroke, family heart health history is important and we need to talk about it.
The simple, yet powerful Walk the Block Challenge, encourages each of us to take a few moments on July 9 to walk with our family and friends and share these stories of triumph, challenge and loss – a reminder of the importance of supporting life-saving research to eliminate heart disease and stroke.

The Walk the Block Challenge was launched by the Heart and Stroke Foundation Belleville Area Office in 2013 and now in Algoma in 2014.
Our hope is to eventually have all Canadians coast to coast taking part, with a goal to promote family heart health and encourage Canadians to talk about their heart history.

"We want everyone to think about their heart history, talk about it, take action and walk for it," says Heart and Stroke Area Manager Dan Ingram "Wherever you and your family are on Wednesday, July 9 take twenty minutes to walk and talk. If you are at home, work or cottage it does not matter, everyone can do it! That's right – walk where you are."

Cardiovascular disease (heart disease and stroke) is a leading cause of death for Canadian men and women, so it is important to understand how to prevent them.
The more risk factors you have, the greater your risk.
Give your family the information they need to lower these odds.
You can share your story on the Walk the Block Facebook page.
Take the Challenge – visit www.walktheblock.ca to REGISTER and get your window poster.
**************************