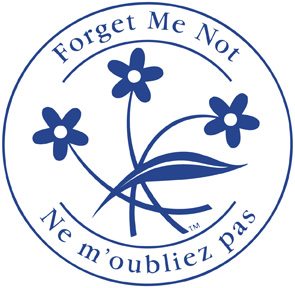 NEWS RELEASE
ALZHEIMER SOCIETY OF SAULT STE MARIE
*************************
The Alzheimer Society Walk for Memories® is a province-wide event to raise awareness and funds for Alzheimer's care, support and education.
Residents of Sault Ste. Marie are stepping forward on January 26th at White Pines Secondary School to help raise funds that support local programs for people living with Alzheimer's disease and other dementias.
"This will be the 16th indoor Walk for Memories in Sault Ste. Marie. Alzheimer's disease is a very personal issue to many of our residents, whether they have been diagnosed or they are caring for someone," says Terry Caporossi. "The local Alzheimer Society helps people during the entire disease process with a constant lifeline to support and information".
Registration begins at 12 noon, and the indoor walk starts at 1 p.m.
For pledge forms please call 705-942-2195.
Pledge forms are also available at the Athlete's Foot, Penny's Pets, YMCA, and Community First.
Please visit www.walkformemories.ca. to register for the walk and start collecting pledges online today.
Alzheimer's disease is the most common form of dementia, affecting men and women of all races, religions and socio-economic backgrounds.
No one is immune.
Alzheimer's is not just memory loss and it's not a normal part of aging.
Today, one out of ten Ontario seniors is living with Alzheimer's disease or other dementia.
And with huge numbers of baby boomers now entering the years of highest risk, if they live long enough 1 in 3 will eventually develop Alzheimer's.
*************************