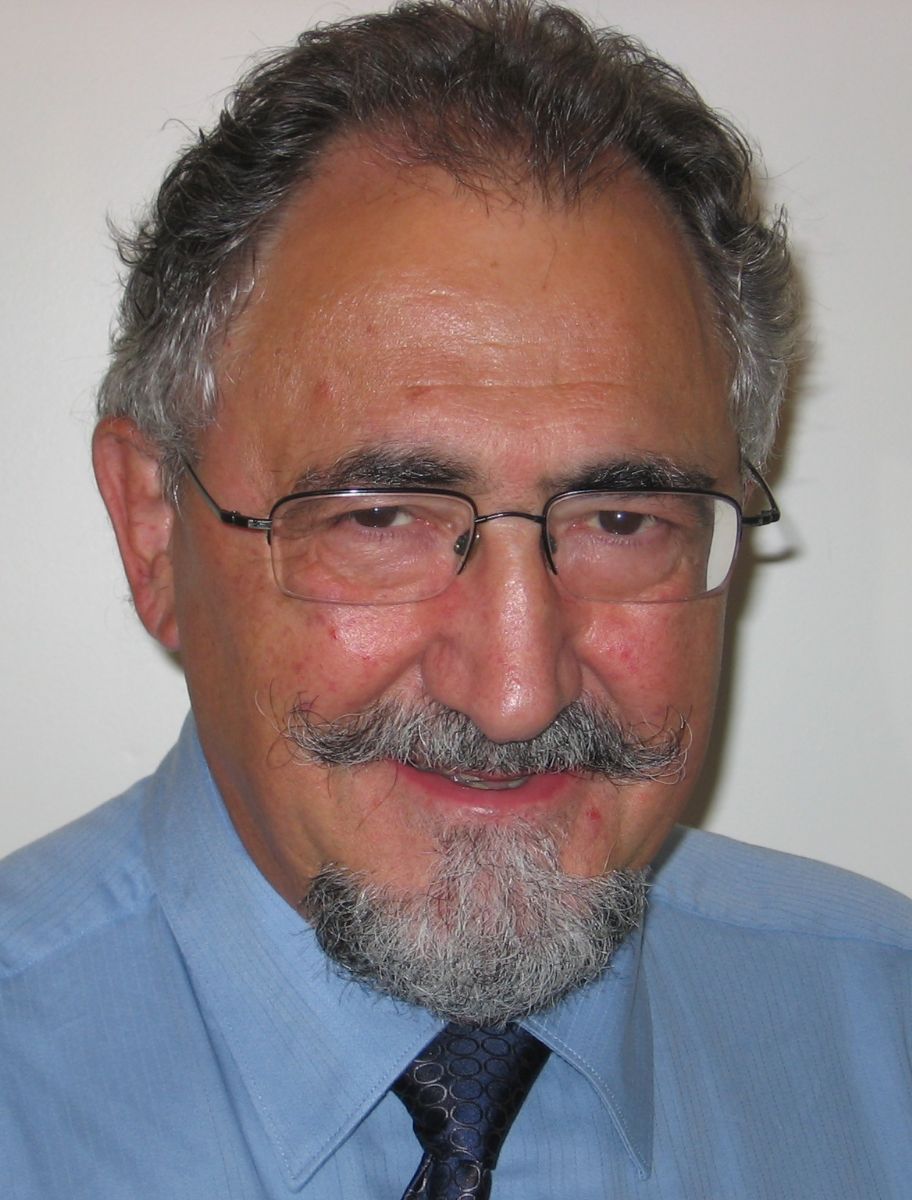 Vin Greco is well known locally for his wine expertise.
His interest in wine has been life-long.
Currently he conducts tastings, formal or informal, upon request, and twice a year partners in a tasting with Chef Ian Thomlinson Upstairs at Rome's.
This week Vin fills us in on Saultlicious 2013, shares info about Flat Rock, Angels Gate and more. He shares his chats with winemakers and tells us which wine has only 6 bottles in town.
*************************
What a Party!

Sault Ste. Marie did itself proud last weekend with "Saultlicious'.
Local restaurants partnered with the Downtown Association, Vinaissance, Riversedge, and 5 Ontario Wineries to put on an evening tour of tasting in support of the Art Gallery of Algoma and the Algoma Conservatory of Music.
Groups of 45 or so were bussed in rotation through 5 downtown venues, including Dish, Frida, Solo, A Thymely Manner, and the Art Gallery (where the Watertower's Pavillion was featured.)
Hors d'oeuvres were paired with a red and a white wine at each site, and music had been arranged by the Conservatory.
The evening culminated at the former St. Marys Paper Machine Shop where the festivities were hosted by the Delta Hotel's View Restaurant, with music provided by Jeff Holmes and his group.
By all accounts it was a very successful evening, with a chance to try very good Ontario wines.
Each of the featured wineries was represented by its winemaker or owner, giving celebrants a chance to chat and learn a little while they enjoyed themselves.
While I wasn't able to speak at length with all the winemakers/owners, I did chat with a couple of them, Philip Dowell of Angel's Gate and Ed Madronich of Flat Rock Cellars.
Ed's business card reads "Chief Wine Taster" and "Proprietor"; it could just as easily read "Cheerleader", as he is one of the most enthusiastic people you might ever expect to meet.
He is passionate about how they approach things at Flat Rock Cellars, from the way the vineyards are managed and the fruit carefully harvested, through the whole winemaking process with attention to the nuances that can make all the difference in a wine.
For example, he is convinced that when it comes to using oak barrels, there are differences not only from one forest to another, but even from one barrel maker to another using wood from the same sites.
Another example involves being aware of microclimates within the same vineyard, whether it involves the soil as you go down the escarpment, exposure to sun, etc. At Flat Rock, he says, they are careful to harvest the grapes at the optimal moment, even if it requires several passes through the vineyard.
Flat Rock has certainly earned recognition for its efforts.
Currently its white, "Twisted", is featured at $15.95, a savings of $1 until June 23.
A blend of Riesling, Gewurztraminer and Chardonnay, it is refreshing and flavourful, marked by the aromatics of the first two varietals, with some balance provided by the chardonnay.
It is in a style that is becoming increasingly popular, and with good reason.
Flat Rock's Pinot Noir has great character with an earthy, berry nose, and cherry, cranberry, and spice on the palate. $19.95, it would go well with grilled salmon.
Flat Rock "unplugged" Chardonnay 2012, $16.95, is on the June 22 Vintages release.
Unplugged means basically 'unoaked', so the style is fresh and zippy letting the grape express itself naturally.
A perfect style for summer.
Philip Dowell came to Angels Gate in 2006. Australian, he had overseen winemaking at Inniskillin previously.
He is a more reserved individual, than Ed, but his passion for wine is just as evident.
I was able to taste his "Feet First" Pinot Noir, a special edition marked by the use of "piéage".
The grapes are actually pressed by foot in the old fashioned way during the fermentation process.
It is available from the winery at $21.95, or can be ordered through Mary Ledlow at Vinaissance.
It delivers true value and is capable of aging for a few years.
Moutainview is the reserve series for Angels Gate.
The Semillon served at Saultlicious was impressive.
This is an unusual grape for Ontario.
Originally from Bordeaux, it has some popularity in Australia.
When the vineyard owner contemplated ripping it out, Philip was able to convince him to allow him to manage the property.
This has all the hallmarks for which Semillon is known, particularly that beeswax or lanolin mouth-feel which offsets the acidity. It is available from the winery for $19.95.
Many of Angels Gate's wine are found in our stores, and two of the whites, the Gewurztraminer and the Sussreserve Riesling stand out at $13.95.
The former impresses me with its true-to-character nature – lots of spice and lychee, just as it should be, with a good balance between fruit and acidity.
The Sussreserve gets its name from the practice of adding unfermented grape juice after fermentation to lift the sweetness slightly.
It reminds me a little of a late harvest wine.
Philip informed me that Angels Gate is opening another winery, KEW, which will allow them to create a premium line of wines.
He is excited about a white Rhone blend featuring Viognier, Marsanne and Rousanne.
Currently Roussane isn't even recognized in Ontario as a varietal.
I am a fan of Lailey Vineyards and Derek Barnett's efforts.
The wines are always well made by this English farmer turned winemaker.
Currently the 2011 Pinot Noir, $24.95 is the only wine in our local stores.
It is classic with good fruit and depth.
I have enjoyed their Syrah, $27.95, available from the winery, as well. It has some of the good peppery and herbal character one ought to associate with fine reds from the Rhone.
The Catastrophe White, $13.95 is the only wine from Cattail Creek in our stores at this time.
The Musqué clone of chardonnay plays a significant role, which heightens the aromatics.
Norman Hardie, whose winery is in Prince Edward County at Lake Ontario's eastern end, produces some distinctive wines, and his were among the favourites at Saultlcious.
The Pinot Noir 2011 retails for $35 at the winery, while the unfiltered 2009 is $39.
They both have great extraction and character. (While filtering can clarify a wine, it is believed that it can also strip some flavour elements.)
Hardie's Pinot Gris 2011 spends over 5 months on its lees, adding to that extraction mentioned above.
It is $25 a bottle, and seemed to me to be more in the Pinot Grigio style that the style of Alsace.
Haride's wines and those of all the wineries at Saultlicious are available from the winery or Vinaissance – 705- 946-2503.
Congratulations to all those involved for providing us with such a successful event.
There are plenty of wines worth trying on next week-end's Vintages release. I'll just mention a few quickly.
Marques de Murrietta Finca Ygay Reserva 2006, $24.95 is an iconic impressive Rioja.
Expect cedar, tobacco, leather and ripe, ripe fruit.
Only 6 bottles in town.
L.A. Cetto Petite Sirah 2011, $11.95, is a popular and affordable red from Mexico's Baja region.
It delivers above its price with black currant fruit and a hint of chocolate.
The Cathedral Cellar Shiraz 2009, $15.95, from South Africa is a substantial red with intense peppery flavour and some sweetness from the oak on the finish.
It begs for barbeque and would benefit from decanting an hour before drinking.
Cathedral Cellar Chardonnay 2012, $14.95, is a full and rich example – toasty, yet creamy, with both peach and lime nuances.
Columbia Crest Grand Estates Chardonnay 2010, $16.95 hails from Washington.
It's in a popular buttery, plush style with apple and pear flavours suggested.
*************************