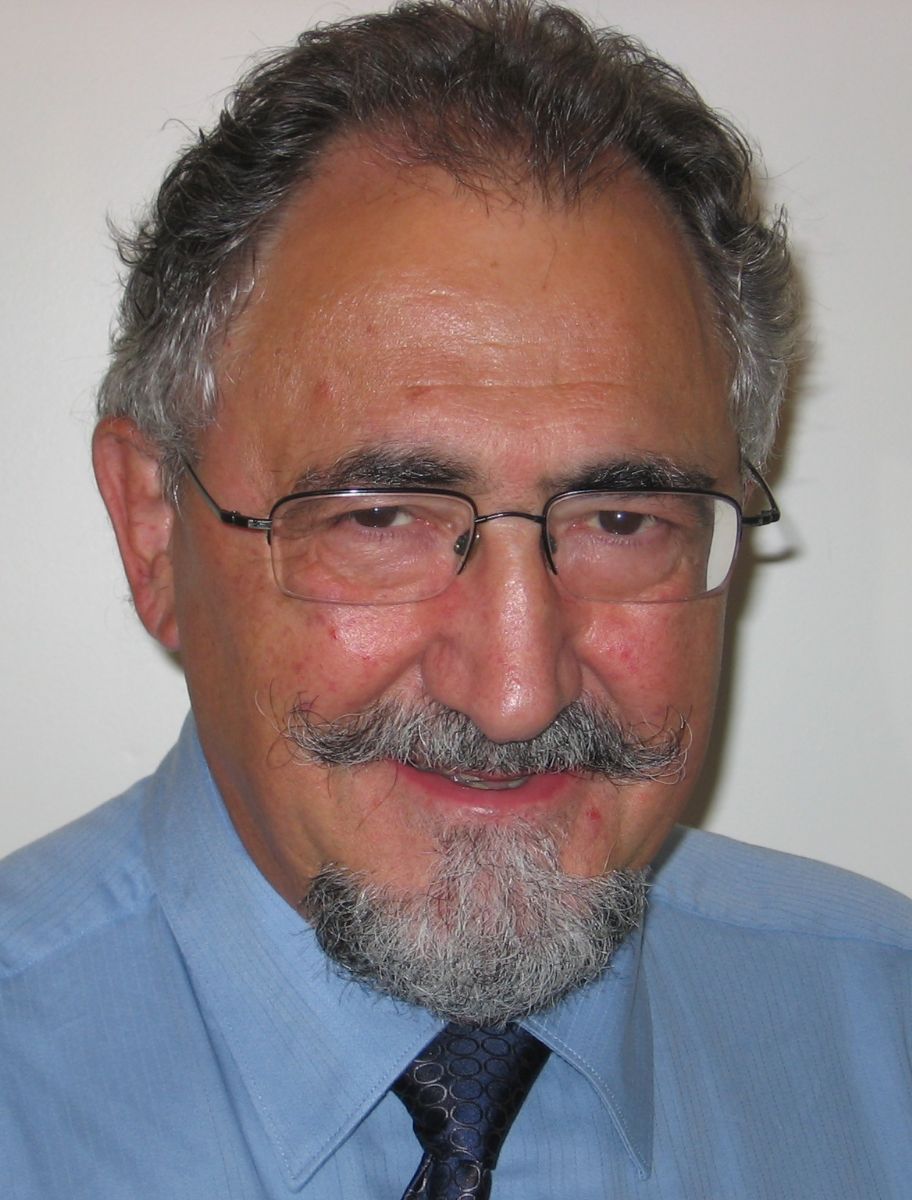 Vin Greco is well known locally for his wine expertise.
His interest in wine has been life-long.
Currently he conducts tastings, formal or informal, upon request, and twice a year partners in a tasting with Chef Ian Thomlinson Upstairs at Rome's.
*********************************
First Quebec, Then Home
Having just returned from a week in Quebec City, I have a few observations about the wine scene in la belle province.
Generally speaking, we can be quite happy with our experience vis-à-vis the LCBO and with the quality of wine produced in Ontario.
There are a couple of good things to say about the Societé des Alcools de Québec, or SAQ.
For one, it provides no bags for your purchases, paper or otherwise – but in addition to boxes for bigger purchases, it does sell inexpensive re-usable cloth bags with bottle divisions.
The two bottle bag is only 60¢, while the 4 bottle bag is 90¢; in Ontario, the smallest bag of this type is the 6 bottle size for $1.45 – incidentally, it's made in Quebec.
Fundamentally, it's a good way to go.
I also liked the tasting opportunities found in some of the stores, including one about the size of ours on Great Northern Road.
I last encountered this system in Italy; the customer purchases a debit card for a set amount -$5, $10, or more.
Then with the tasting glass provided, one can sample a few wines with about a ½ ounce pour.
You insert your card in a reader, place your glass under the spigot for the wine you wish to try, push a button and, voilà, out comes the wine.
The wines are preserved in a nitrogen system which keeps the wine fresh by preventing oxidation, and the price per tasting varies according to the cost of the wine in the first place – from $1 to $4 or more.
Even in a smaller store, there were at least 9 wines or spirits to experience.
Otherwise, we are being served fairly well here in Ontario.
Overall, our selection of wines is greater – and it should be, given that the LCBO is the single largest buyer in the world – and the prices are better, at least 10% lower for the same products.
While I be-moan the dearth of wines from British Columbia found on our shelves, in Quebec it's no better, with very little in the way of wine from either B.C. or Ontario.
Ironically, in the mid-sized stores, where sections for Chile, Australia, France etc. were clearly labelled, our 'domestic' wines were found beneath a sign saying 'autre pays'' – that is, "other countries".
Speaking of 'domestic' the Quebec wine-producing industry is about an eighth the size of that of Ontario (800 hectares to Ontario's 6,500 hectares) with 1.8 million bottles produced compared to Ontario's 26.5 million bottles, according to an article in Quebec periodical, L'actualité.
Most of the wines are made from hybrid grapes, much as was the case in Ontario 40 years ago.
While Ontario still produces some very good hybrids such as Marechal Foch and Baco Noir in red and Vidal in white, the industry is now predominantly focused on the noble grapes of European origin, such as Riesling, Chardonnay, Pinot Noir, and Cabernet Franc.
Quebec winters make this move problematic, and so the wines really have difficulty measuring up to what Ontario can produce, and they tend to be more expensive than similar wines from Ontario.
We see the same phenomenon, I think, with wines from Prince Edward County at Lake Ontario's more easterly end, where they are still working hard to get the European varietals to winter over successfully.
The wines of Prince Edward County also tend to be more expensive than their equivalents in Niagara – and many, I understand, still rely on the inclusion of Niagara fruit.
One final difference between the Quebec wine scene and our own is the ability to purchase wines and beer in corner stores and supermarkets.
What one must recognize here, however, is that all of these wines are actually imported in bulk and bottled in Quebec.
This is similar to what we find with some of the product in our grocery stores with operations such as the Wine Rack, where aside from wines produced entirely in Ontario, there can be blended wines from all over the world.
Interestingly, a wine with the label "WallarooTrail" can be found both at the Wine Rack and in Quebec corner stores, but what's in the bottle will be different.
To market it in Ontario, the laws require that, let's say, 30% of the contents have to be grown and vinified in our province; in Quebec, no such restriction applies, and so the bottling is entirely imported.
As to difference in taste, I can't say, as I forgot to buy a bottle to compare!
Friday, September 27 at 7:00 P.M., the Art Gallery of Algoma is hosting The Culture of Wine with yours truly, where we will feature 'A Taste of Wine and Food from Around the World'.
We will feature 7 wines, which will be accompanied by hors d'oeuvres.
The approach will be more casual, with the wines available at stations, and the food presented in the same fashion, but with some being passed around as you chat and compare notes.
It should be fun.
Tickets are $50 per person, available at the Gallery shop. You can call 705-949- 9067 to order, but please do so by 9:00 P.M., Wednesday September 25. A charitable receipt accompanies each ticket purchased.
Vintages Release, Saturday September 28
If last release Vintages was a bit stingy with us here in the Sault, this next offering will provide an embarrassment of riches as the great majority of wines at all price points will have found their way here.
In whites, Ontario's 13th Street White Palette 2011, $15.95 blends traditionally highly aromatic grapes –Riesling, Gewurztraminer and Chardonnay Musqué – with the more bracing Sauvignon Blanc for a very pleasant white that can compete with more expensive examples in the style.
South Africa's Dreyer Family Lion's Lair Family Reserve White 2012, $.13.95 merits comparison, as here the grapes include Chenin Blanc, Roussanne, and three other lesser known varietals.
This should be "zippier" in style, but satisfying.
If you like Sauvignon Blanc, from Chile we have the Matetic Corralillo 2012, also $13.95.
A Spanish-speaking reviewer scored it 91, remarking on its "great acidity and freshness throughout".
Two excellent Rieslings are the Tawse Sketches of Niagara 2012, $17.95, and from the Mosel region of Germany, Reichsgraf Von Kesselstatt Schwarzhofberger Riesling Kabinett 2008, $20.95.
Tawse is known for creating the perfect expression of the grape in its wines, and this is a great opportunity to enjoy one of Ontario's best.
The German wine's name can put one off, but every word means something. "Reichsgraf" means 'Imperial Count', the term dating from the Holy Roman Empire – so these guys have been around for a while.
"Schwarzhofberger" tells us the wine is from the Schwarzhofberg vineyard, one of the cooler sites in the Mosel region, while "Riesling" is the grape, and Kabinett indicates the quality level – which is very,very good.
The 2008 Vintage was classic for this type of wine, and so we have an amazing off-dry white which received a 92 from the Wine Spectator.
One final white, Spain's Paco & Lolo Albarino 2011, $17.95, an extra-dry wine with lemon herb and mineral notes, earned a 93 from Decanter.
There are a zillion fine red wines on the release, and so I really recommend your speaking with Elaine or Jeannie at the Great Northern Road location to help navigate the riches.
Already in the store, though, is Portugal's Lupucinus Riserva 2009, $19.95.
Calling it "full-flavoured and robust", Vic Harradine of winecurrent.com described it as having "oodles of spice-infused black currant and sweet, ripe cherry mingle with herbaceous, savoury bits and racy acidity."
Yes!!
Among the many good choices on the release is Oscar's Estate Vineyard Shiraz/Viognier, $16.95 from Australia's Barossa Valley.
An earlier vintage was a real hit, and this full-flavoured, big-bodied red should meet all expectations handsomely.
I have admired other La Posta wines from Argentina, and now we have the Pizzella Family Vineyard 2011 Malbec, $15.95, to enjoy.
It is full bodied and balanced with long flavours of dark berry and cherry on the finish.
Guide Hachette gave 2 out of 3 stars to Domaine Des Lauribert Tradition Côtes du Rhone 2011, $15.95, describing all kinds of wonderful things going on in the glass, including a nose of black currant, sweet flavours of cherry and licorice, and wonderfully resolved tannins, and it is ready to drink.
Feudi San Pio Valpolicella Classico Ripasso Superiore 2011, $16.95, is one of the latest entries into the parade of wines enhanced by the addition of dried fruit or skins in the production of red wines with some extra oomph in flavour and structure – and we have 4 cases of it.
A little lighter in style and quite fruity will be Pascal Aufranc Vignes de 1939 Chénas 2011, $17.95, from the Beaujolais region of France which earned a 92 from the Wine Enthusiast.
It is surprising to see a wine, traditionally lighter in style, made from vines almost 75 years old, but this results in more concentrated character while maintaining the freshness associated with Beaujolais.
This will be a great release to check out, so "Happy Hunting!"
**************************************