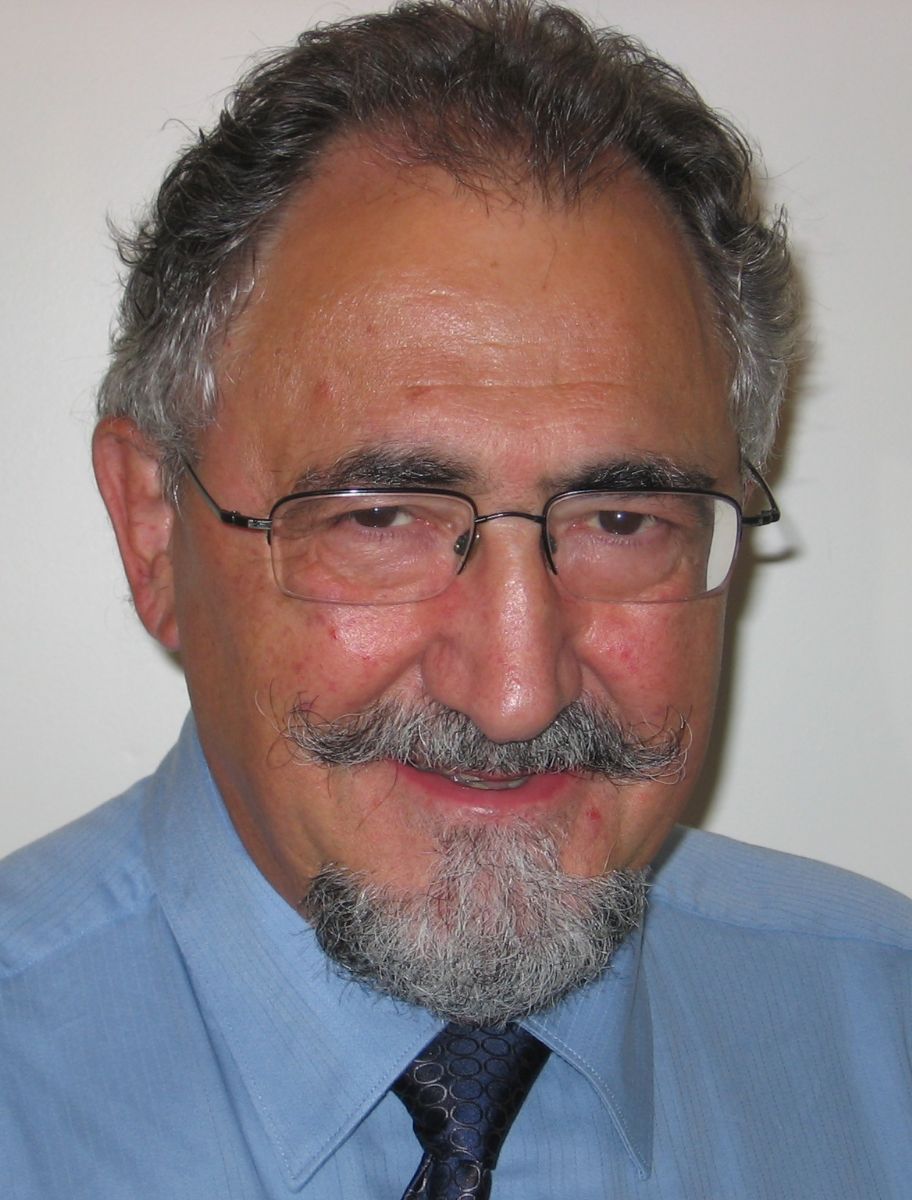 Vin Greco is well known locally for his wine expertise.
His interest in wine has been life-long.
Currently he conducts tastings, formal or informal, upon request, and twice a year partners in a tasting with Chef Ian Thomlinson Upstairs at Rome's.
This week it's all about California wine and some March wine tastings and tours you may want to indulge in.
***********************
It doesn't take long to notice that the LCBO has launched a big California love-in this month, with display upon display featuring wines from the Golden State.
There are plenty of good wines being given special treatment this month, with many modestly discounted in the Limited Time Offers program.
As well, California is featured prominently in both the March 2 and March 16 Vintages releases.
This ties in with a couple of events coming up for California wines.
On Thursday, March 21, the Royal Ontario Museum is the site for the California Legends Walk-around Tasting from 6:30 to 9:00 P.M.
Tickets are $95, and they can be ordered at 1-800-266-4764.
While this may seem pricy, 30 acknowledged leaders of top-level California wines will be pouring some great wines.
If you're like me, these are usually well beyond our price threshold, but when the entry price is lower than the cost of one bottle of some of these wines, it's a great opportunity to experience some of the very best in American wines.
At the beginning of April, the California Wine Fair visits a number of major centres in Eastern Canada.
April 3 is Montreal, April 5 is Ottawa, and Monday April 8 is Toronto.
Over 40 wineries will be pouring their wines on those evenings, with tickets costing $70 per person.
Here you'll find many wines that are carried by the LCBO, and so it is a chance to try wines that you can purchase relatively easily. Phone 1-800-558-2675 for tickets.
While there will be loads of wines to try, I have to caution you that if you intend to try several, you are going to have to "spit and dump" or you can be very quickly blitzed.
As well, big red wines can overwhelm one's capacity to taste in short order and leave you totally "puckered out".
Small sips, and give your tongue a chance to recover.
Beginning with the regular list, I have to mention Cardinal Zin 'Beastly Old Vines', $12.95, from Big House wines.
Originally in the Bonny Doon portfolio with its eccentric maestro, Randall Grahm, the wines retain their tongue-in-cheek labels and descriptors.
This may be the perfect wine for the Conclave in Rome, but I wouldn't bet a lot of money on the sense of humour in the Sistine Chapel this week.
There is a ton of dark blackberry fruit and a bit of herb or tobacco in a very flavourful wine.
While it isn't complex, it does have some grip on the finish which offsets the original impression of sweetness.
I prefer it to the Kitchen Sink California Red, currently $11.95.
Certainly pleasant enough, it is a blend of several red varietals (hence the name) but a bit too one-dimensional, I believe.
The Louis Martini Cabernet Sauvignon 2010, now $2 off at $16.95, is fair value at this price, close to its suggested price in the States.
It's a blend of grapes from various sites in Sonoma and the Alexander Valley to the north, and is a very respected wine at this price point.
It could keep for a few years, but is not overly oaked or tannic. Grandson Michael does a great job carrying on the tradition of one of the pioneers of Sonoma.
In Pinot Noir, try comparing the Mirassou Pinot Noir, $11.95 (-$2) with the Aquinas Pinot Noir, $15.95 (-$2).
The former is straightforward with good but light Pinot character, a smooth drinking gentle red, perfect with salmon or roast chicken.
The latter, made by Don Sebastiani and Sons, has some earthy and mint notes on the nose, with cherry and red currant on the palate.
It should present an interesting contrast.
Move it up one step to try the Chateau St. Jean Pinot Noir, $17.95 (-$2) from another respected Sonoma producer.
This same wine is $33 in B.C. and $25 in Quebec!
Again good things going on in the bottle – Pinot noir is far more subtle than Zinfandel, and big brambly fruit is not the profile, bur for a more delicate red, it is considered the queen of grapes.
The Rodney Strong Estate Pinot Noir in Vintages, $22.95, (-$2) is another good Pinot Noir candidate.
Well received by the Wine Enthusiast magazine (90) it's a light-styled wine with cherry and cola flavours.
If you want to take it one step further and compare these Pinot Noirs with the real McCoy, Vintages has the Chanson Bourgogne also $17.95, a true, but value-priced burgundy.
Michael Pinkus in Ottawa Life magazine awarded it four out of 5 stars.
With all the very good Malbecs from Argentina, it is unusual – and perhaps unnecessary - to see one from California, but the Red Rock Malbec, $14.95,
(-$2) is part of the Gallo empire, and Gallo can compete at every level with whatever it wants to do.
Being Californian, you expect the fruit-forward approach evidenced here.
Production notes indicate that Petite Sirah skins were used to provide structure and bouquet, and Cabernet Sauvignon was added in finishing the wine to enhance the depth.
For whites, Chateau St. Jean Chardonnay is now $16.95. Chardonnay remains the most popular white grape in California, and this is a classic, with buttery, spicy tropical notes and a balanced finish.
White blends are becoming more and more popular.
The Big House White, $10.95 (-$2) is a good starting point.
With just a touch of sweetness, decent fruit, and a crisp finish, it's a great everyday go-to white.
Clayhouse Adobe White, $14.95, (-$1) is a blend of Viognier, Sauvignon Blanc and Grenache Blanc from the Central Coast has a smidgen of barrel fermentation, floral aromatics, and a play of silkiness and crispness from the Viognier and Sauvignon Blanc.
Ménage à Trois White , $15.95, (-$2) from Folie à Deux blends Chardonnay, Muscat and Chenin Blanc and along with the Red, also $15.95, is very popular.
It's a good opportunity to compare the three to see which one you prefer.
Clay Station Viognier in Vintages, $16.95, from the Lodi region is an American take on this white from the south of France.
This version from Delicato hits all the right notes with richness of flavour and the kind of smooth mouth feel for which the best examples of this wine are known.
If money is no object, then the March 16 release will tempt with some outstanding and expensive wines.
They would be more tempting if our local store had actually been able to bring in the wines they wanted, but a number were short-shipped.
I have been told that in future, the LCBO might just be sending the stores what someone in the Big Smoke thinks we want, rather than having our wine consultants order in.
If the current shipment is any example, then Toronto is not playing nice at all.
However, if you have a spare $240, the Inglenook Rubicon Cabernet Sauvignon 2009 is for you.
Francis Ford Coppola has finally been able to reassemble the vineyards and proprietary rights to "Inglenook", something he was aiming for a long time ago when he purchased the Niebaum property in Rutherford in the Napa Valley.
The Globe's Beppi Crosariol has given it a 94, and figures it will improve over the next 20 years. (If I could only do the same myself...)
Dunn Vineyards Howell Mountain Cabernet Sauvignon, $99.95, is another iconic Napa red.
Anotino Galloni, formerly with Robert Parker Jr., ranked it 95.
Interestingly, he points out that early on, it may seem to be drinking well, but it will go into a slumber as the tannins kick in.
This is not uncommon with wines crafted for the long haul.
Looking at these prices, and at the fact that so many of the wines are simply unavailable to us here, the California Legends Tasting just might make a whole lot of sense.
Meanwhile, enjoy the good stuff I've mentioned above.