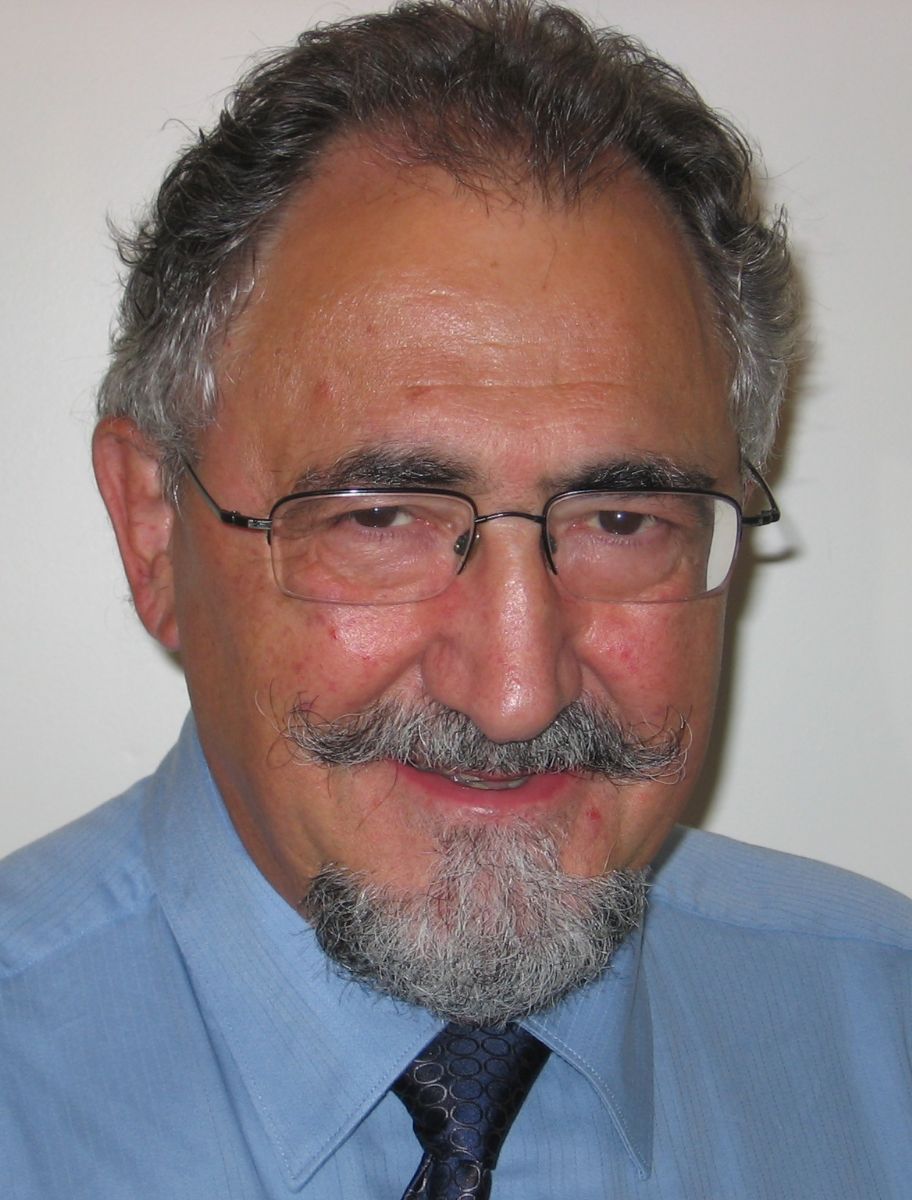 Vin Greco is well known locally for his wine expertise.
His interest in wine has been life-long.
Currently he conducts tastings, formal or informal, upon request, and twice a year partners in a tasting with Chef Ian Thomlinson Upstairs at Rome's.
*******************
A Treasury of Wine
Towards the end of November, Quattro Chop House at the Comfort Suites celebrated its third anniversary with a reception and wine tasting featuring Sommellier Serge Janjic, of Treasury Wine Estates, which represents many major wineries, predominantly in Australia and the U.S.
Serge himself, originally from Yugoslavia, has been in the hospitality trade for some time, studying at Humber College, earning qualifications through the International Sommelier Guild, and teaching wine courses at both Humber and George Brown.
He has worked at Canoe, one of Toronto's pre-eminent restaurants, and also operated his own establishment, Mimosa; currently he is preparing for his Master Sommelier qualifications.
His study mates are two of the top sommeliers in the world, Will Predhomme of Canoe who in October won the Sommelier Cup in South Africa, and Véronique Rivest from Quebec who was second from among 60 competitors at a major competition in Tokyo last March.
As Quattro carries many Treasury wines which are not usually found in the LCBO, this was a perfect opportunity for Serge to participate in the festivities, help train Quattro staff, and introduce some exceptional wines to the guests.
Apart from wine knowledge, Serge believes that "humbleness" is one of the most important traits for a good sommelier, one who treats people as "guests" rather than "customers", as they need to feel welcome and comfortable in one's restaurant.
Staff, including the sommelier, should be attentive, but give the guests what they want in terms of service, no more, no less – people dining out want to have a great time, not just a meal.
With wine knowledge, sometimes "a little learning is a dangerous thing" as some may be tempted to impress more than to serve: the best sommelier is one who doesn't stand out, but works to understand the diners' needs and preferences.
At times it can be challenging; for example, a guest might want to order a big red wine to accompany halibut with a cream sauce, and you know it likely won't work.
The combination can create a metallic taste that is neither intended or welcome, and can leave the customer thinking that the food was off, when actually it might have been perfect.
If the diner isn't easily convinced prior to ordering the wine, perhaps the sommelier might pour a small amount of a red available by the glass for the guest to try with the dish prior to opening the desired bottle; either he or she will remain happy with the original choice, or see the wisdom of a good white wine under the circumstances.
Sometimes guests decide to have red wine first, and then switch to white, in which case the palate really needs to be refreshed or the white will be quite "under-whelming."
Serge suggests that in cases like this, offering a complementary glass of Prosecco, a relatively inexpensive Italian sparkler, would achieve the desired effect, create good will, and be worth your investment.
In Serge's estimation, it is often the person who starts at the bottom, bussing tables, and works his or her way up from there who ultimately becomes the most effective sommelier, having developed an understanding and empathy for all those providing service in the restaurant.
Chef Paul Chiappetta agreed, saying the person starting out washing dishes and moving up from there really appreciates what is required of the kitchen team for the preparation of great food: unlike the impression the Cooking Channel may create, it is not all about "Star Chefs."
When it comes to wine tasting, Serge prefers to taste "blind", not knowing what he's trying until after he has tried it.
In doing this, he tries to guess the price, too, because, if the wine is good and much less expensive than he thought, it could be a wine worth serving by the glass.
Quattro's commitment to fine wine originates with Chef Paul, who explained that his eyes were opened when he worked in the Grand Caymans, and that the synergy of food and wine really hit home when he spent time in Italy.
He says that wine can help the food to open up, and both can taste better together than they do alone.
At Quattro they've started a "Features and Flights' programme on Saturday nights, offering three features along with a flight of three wines.
Paul explained that he will bring the wines into the kitchen to work on the pairings, making sure that the flavour profiles work together; it gives them a chance to make adjustments if necessary, tinkering with recipes if need be, or switching wines if that's what is required.
This Saturday, Quattro is offering a trio of superior 2008 Cabernet Sauvignon-based wines from three distinct new-world areas – the Cinq Cepages from Chateau St. Jean in Sonoma, Stags' Leap Winery Cabernet Sauvignon from Napa, and the limited release John Riddoch Cabernet Sauvignon from Wynn's Coonawarra Estate in Australia.
You're given a 3 ounce pour of each for $21.75, - usually it would be $33 – and considering that a couple of these wines can retail in the $70 range or higher, it's a great opportunity to experience some excellent wines.
Quattro has prepared a special menu for these wines, starting with fresh-cut frites with an herbed aioli, fresh Washington State lamb chops with mint peas, and a dark chocolate torte.
The Cinq Cepages presents some dusky spice on the nose, and follows through with deep, dark, plummy fruit, and tinges of mint and licorice –it's a beautifully balanced wine.
The Stags' Leap Winery Cab is still improving with age, and while dense, with aeration it has a smokey smoothness and long finish.
The John Riddoch is delicious, a warm and welcoming mid-weight red with some cedar or cigar-box notes – a beautiful wine for the meal suggested.
On Saturday, January 18, Quattro is offering a flight of Pinot Noir, with one from France, one from California, and one from Australia.
As for Quattro's wine list, Serge thinks it should be all about discovery, and he believes that it is sensible and reasonably priced, and offers many wines not found on the LCBO's lists.
There are at least 28 wines offered by the glass.
Paul explained that they use a sliding scale in their mark-ups, so that the premium wines with a lower mark-up become more attractive and affordable.
Serge is pleased to see more of a European influence developing in California and Australia –at least in some of the wineries owned by Treasury Estates – away from the heavily oaked fruit bombs with the impact of "raspberry-flavoured motor oil" to more balanced and integrated wines.
One interesting wine found at Quattro is the 19 Crimes Shiraz Durif, a wine originally created for the Canadian market in 2011, and now being rolled out in the U.S. and Australia as well.
The name refers to the 19 crimes for which a Brit might be "transported" to the colonies back in the 19th century, and each cork bears the number and name of an offence; for example, no.7 setting fire to underwood.
Deep violet in colour, this is a very appealing wine, with the Durif (aka "Petite Sirah") providing some backbone to the fruity shiraz.
In all, the visit with Serge Janjic was entertaining and educational, and it confirmed that Quattro is a good place to enjoy some very fine wine.
January 18 Vintages Release
While there remain many excellent wines from the January 4 release, the January 18 edition also contains some well-priced gems.
Norton Reserva Malbec 2010, $17.95 ( Argentina) was #51 in the Wine Spectator's top 100 for 2012, and only 12 bottles are slated for the Sault: it would be worthwhile putting in an order prior to Tuesday for this well-structured, moderately tannic red with ample fruit that is really rounding into form.
From a winery whose motto is "aristocratic wines at democratic prices", A to Z Wineworks Pinot Noir 2011, $23.95 (Oregon) is #55 on the 2013 top 100, and should offer pure flavours which expand as you sip it, with good complexity on the finish.
L.A.Cetto Cabernet Sauvignon 2011, $11.95 (Mexico) is a regular visitor to the Vintages shelves, and will certainly satisfy you with its great price, ripe fruit and balance.
The 2008 vintage of Boutari Grande Reserve 2007, $16.95 (Greece) is one of Wine and Spirits 100 Best Wines of the Year, and the 2009 is a WS best value, and so I have every confidence that this vintage will be equally appealing with earthy and herbal notes and fine dusty tannins at the end.
Cantele Salice Salentino riserva 2009, $14.95, (Puglia) received the Gambero Rosso 3 glasses, indicating excellence, and with its good acidity, and cherry and spice notes, it's "pasta perfect".
There's a baker's dozen of yummy Spanish reds coming our way on this release priced from $16.95 to $29.95 - the problem will be choosing amongst them.
I am attracted to the intriguing Finca El Encinal Crianza, $17.95 (Ribera del Duero) which earned a 94 from W&S back in June for its "generosity of fruit, voluptuous and smooth. This is richly layered in flavors (some closer to meat than fruit) with a density that traps and wraps in a lovely way."
Hacienda Lopez de Haro Reserva 2005. $17.95 (Rioja) appeals equally, praised by erobertparker.com for its "sensual bouquet" and "dry dusky finish" and scored 92.
There are also a number of attractive white wines, beginning with chardonnay.
Cristobal 1492 Chardonnay 2012, $13.95 (Argentina) will be fruity and creamy with a hint of honey on the finish.
Flat Rock Cellars Chardonnay 2010, $16.95 (Niagara) is one of several they produce in different styles, and the others have all been good; expect good fruit and some citrus on the finish.
Matchbook Old Head Chardonnay 2011, $17.95 (California) which took double gold at the 2013 San Francisco Chronicle Wine Competition has seen the judicious handling of oak to provide some creaminess and vanilla overtones.
Two French whites, Chateau Lamothe-Vincent Héritage 2011, $15.95 (Bordeaux) and Domaine Langlois Chateau St. Florent 2011, $15.95 (Loire) are both gold medal winners.
The Bordeaux has seen a touch of wood and has excellent ripe fruit and good length; the Loire is a rich and ample Chenin Blanc with some lanolin, crispness and depth.
There are many more very well made wines coming in on this offer beyond the ones mentioned, so be sure to check them out next weekend – and if you can't wait until then, take a look at last weeks column, as several good choices – such as the Wakefield Shiraz are still on the shelves.
*****************************