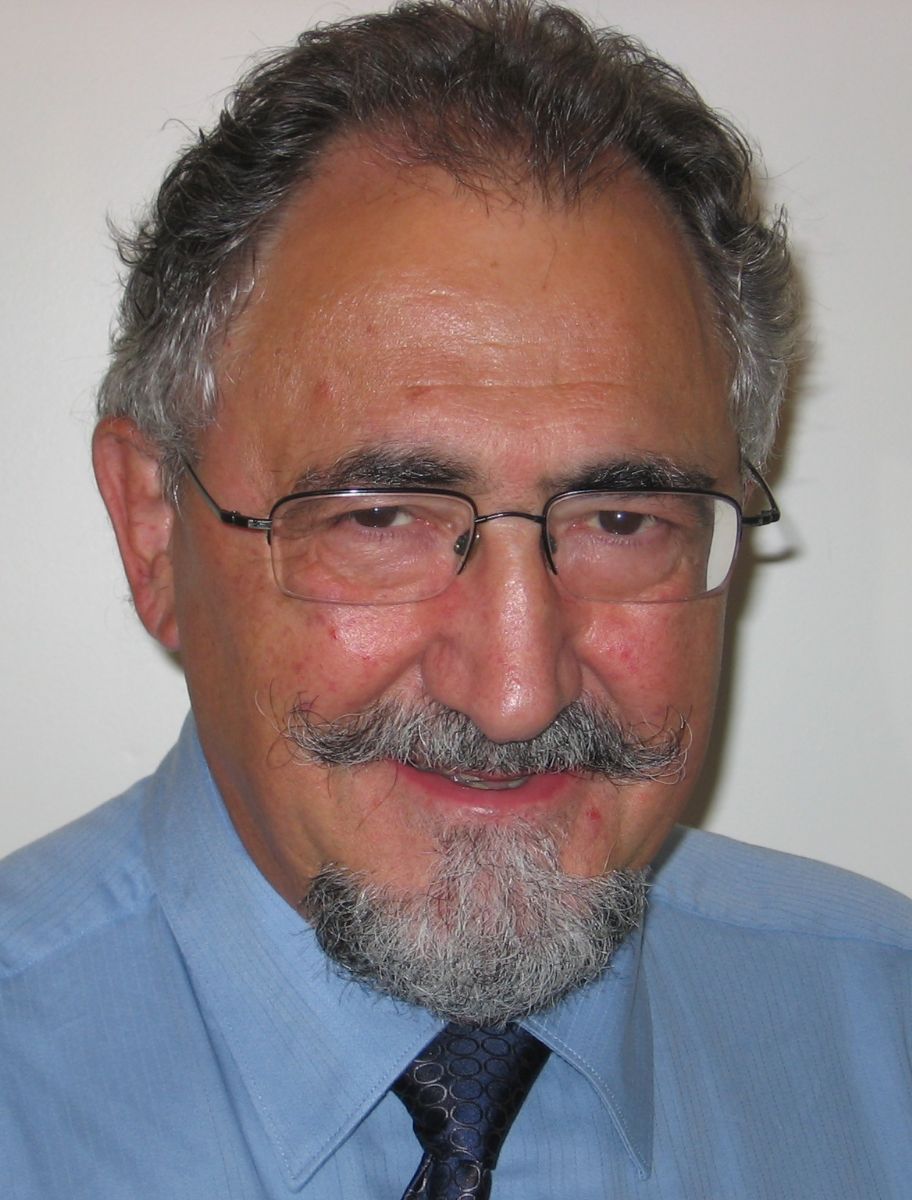 Vin Greco is well known locally for his wine expertise.
His interest in wine has been life-long.
Currently he conducts tastings, formal or informal, upon request, and twice a year partners in a tasting with Chef Ian Thomlinson Upstairs at Rome's.
*******************
A Foreign Affair
Tucked away on the site of the Vineland Research Station just off the QEW heading towards St. Catharine's is one of Ontario's newer and truly distinct exercises, The Foreign Affair Winery.
During a three-year stint as Ontario's chief Trade Representative to Italy, Len Crispino, who owns The Foreign Affair Winery along with his wife Marisa and brother-in-law, Louis Cimicata, fell in love with the great Amarone wines made in the Appassimento method.
Returning to Canada, Len was inspired to purchase his own vineyard and to make wine in this classic method of the Veneto; today, a siginificant percentage of grapes dried slowly for a period of months finds its way into almost every one of their wines.
Drying the grapes intensifies the flavours and sugars, as water content is reduced, but it is not an easy process.
The first harvest, put in a barn to dry, was almost totally lost due to cold temperatures, while the next harvest suffered a similar fate when it succumbed to the overly humid environment of the hot house.
Expensive lessons, but now the grapes are slowly dried over a period of several months, laid out in single layers in a controlled environment, with great care taken to make sure that the fruit is whole and not susceptible to any mould or rot because of broken skins.
The Foreign Affair wines tend to be older upon release, as the appassimento method slows down the wine-making process.
In October, the winery was presented with the 'Minister's Award for Innovation' by Premier Kathleen Wynne, who acknowledged that their "innovation isn't limited to the vineyard.
Their Foreign Affair Winery produces 14 different wines using 100 per cent Ontario grapes, all in a unique appassimento process.
Rather than simply recreating the Amarones they adored in Italy, the Crispinos pioneered their own approach."
As Len Crispino explains, there is a "continuum of care" with 70 to 80 decisions to be made along the way, and each link in the chain has to be sound; they continue to develop the protocols so that all the steps in making this 'slow wine' complement each other.
The grapes used are all varietals long associated with the Ontario wine industry, and the percentage of dried grapes used varies from wine to wine, from 10 to 25% in white wines, and from 20 to 40 to 100% in the reds: growing conditions from year to year will influence the percentages.
This marriage of Italian style and Canadian content is celebrated on the labels, where super-imposed over a lovely Italian background of rolling hills and cypress trees are white silhouettes of creatures from our forests - a bear, a beaver, a moose, a flock of geese…and on them is typed an Italian word or phrase celebrating the love affair with this style of wine.
Earlier this month at the suggestion of Matt Lawless, former owner of our Canadian Tire Store, I took the opportunity to taste many of the wines on a quiet morning at the winery, and later was able to speak with Len and Marisa who had just returned from a German River Cruise on which their outstanding 100% Appassimento Cabernet Franc 2007 was served.
Expensive at $110, it is truly impressive, with an intense, rich flavour reminiscent of dark cherry liqueur, and none of the green, vegetal notes one can sometimes find with this grape.
Cabernet Franc was chosen because its thick skins are able to stand up to the drying process which lasted 103 days, and then the wine spent two years in new French oak.
All said and done, it is delicious, deep and compelling.
This wine has been available through the Vintages Direct Sales Collection, but may be out of stock currently; other wines come and go through Vintages, and some are available in other parts of the province, but aren't in our stores at the moment.
You can order directly from the winery, but you must order cases of 12, and shipping charges apply.
While the 2009 Riesling is in many stores for $20.25, it was the 2010, $24.95 at the winery, that I tasted, noting immediately the rich fruit and extended aftertaste; I found the acids tamed somewhat and it was much more full-bodied than I had expected.
The 13.4% alcohol is higher than you usually find with a Riesling, but is typical of wines made employing the appassimento process.
Though dry, it has a very full and pleasing mouth-feel as result of the glycerol generated in the drying process.
On the December 6 release, you can find the 2009 Temptress", $44.95, the name acknowledging the seduction Len experienced in Italy.
A blend of 65% Merlot, 30 % Cabernet Sauvignon, and 5% Petit Verdot, it is made from a selection of the best barrels of the Vintage, and is 15.3 % alcohol.
You can detect the alcohol on the nose, and some herbal notes in this rich earthy, mouth-coating red which really begs to be laid down for a couple of years or given a few hours of aeration prior to drinking.
Another red, the 2011 Dream, should be released in the next year for $28.95; here, the 4 grape varieties, which included Cabernet Franc, were aged separately in French oak prior to blending.
It, too, will benefit from decanting, so that you can appreciate the terrific, dark berry fruit which persists right through the long finish.
One wine still widely available is The Conspiracy 2011, $19.95, a "ripasso" method Cabernet Sauvignon in which the wine, made from grapes that have not been dried, underwent a second fermentation on Appassimento skins, and then was aged in French and American oak for 14 months.
'Ripasso' is one of the most popular styles of red wine in the LCBO today, and The Conspiracy is competitively priced.
In the future, I'll be keeping my eyes open for more exceptional wines from The Foreign Affair Winery.
The December 6 Vintages Release, promises an embarrassment of riches, though we don't know for sure which ones will actually arrive; I'll suggest a few, but consider putting a order in by Tuesday if you really want to get in on the fun.
The Wines of the Month are both appealing with good availability, so consider Villa Medoro Ross del Duca Montepulciano d'Abruzzo 2009, $18.95, which the Robert Parker group praised for its intensity and opulence, scoring in 92+.
We can be forgiven for thinking that the wine from this region is usually inexpensive, as there are many examples below $10 at the LCBO, but more and more are showing up in the $15 to $20 range, and this same wine retails in the U.S. for about $30.
Callejón Del Crimen Gran Reserva Malbec 2008, $22.95, also merited a "Parker 92" with its elegance and dark cherry fruit, and perhaps a whiff of cocoa on the nose.
Amongst other wines, there's the Southbrook Triomphe Cabernet/Merlot 2008, $22.95, which I tasted earlier this month in Niagara; an organic or even biodynamic wine, it has a big floral nose also suggesting sweet black currant, which it follows up with soft tannins, persistent dark fruit, and a shimmer of sweetness which gives over to some tartness on the finish – I'd even try it with grilled salmon.
The extremely popular Small Gully The Formula Robert's Shiraz, reappears with the 2009 edition for $18.95 – it's an Australian blockbuster known for ripe and abundant dark fruit and all-round tastiness.
Two more Aussie reds, this time from Saltram in Barossa, are the Mamre Brook Cabernet Sauvignon 2010 and the Shiraz 2010, both $26.95, and both enjoying heady scores from James Halliday at winecompanion.com.au.
Halliday considers the Shiraz a lush and full classic worthy of cellaring, and he admires the "depth and power" of the Cab.
South Africa's Clos Malverne Cabernet Sauvignon/Merlot 2011 looks like a best-buy winner at $13.95, having undergone malolactic fermentation, which softens it up, and then enjoying 7 months in new French and American oak- pretty generous treatment for an inexpensive wine: anticipate a lighter wine with some herbal and red berry flavour and very soft tannins.
Moving to the regular list, a full-flavoured white can be found in Chile's Santa Julia Reserva White Blend, $12.95, an organic blend of Chardonnay, Viognier and Sauvignon Blanc – the Chardonnay and Viognier come through with the peach or nectarine notes, while the Sauvignon Blanc contributes a streak of acidity on the finish in this well-made and well-priced wine.
There is a growing market for soft fruity red wines which have a touch of sweetness on the finish, and South Africa's entry in this category, Honey Badger Luscious Red, $10.90, can compete nicely, as its cherry red flavour is delivered smoothly and simply.
In the same category, Italy's Asio Otus, $13.95, describes itself as an "enigmatic" red wine…okay.
It's actually a blend of French varietals with 19 grams per litre of sugar, but it has some tannic structure that comes through just enough on the finish to relieve the sweet effect – if you like your pizza with Pepsi rather than beer, then this red wine should also satisfy your cravings.
To end, back to Vintages.
For your wine geek who is right into the details and nuances, the Raymond Blending Kit could be the perfect gift this Christmas.
Raymond, located just outside St. Helena in the Napa Valley, is offering bottles of 4 different red wine varietals, along with 4 graduated cylinders, 4 pipettes, an instruction booklet and DVD so that your cellar master can experiment in creating his or her very own signature blend.
It is $294.95, but if you're eager, be sure to call the Great Northern store, 705-759-7740, by Tuesday morning – who knows, you may be unleashing a genius.
*****************************